Commercial Putting Greens
Putting Green Turf for Golf Courses, Mini-Golf, Athletic Facilities, Community Centers and Schools
Artificial Putting Green Turf
SYNLawn® Austin offers high-quality synthetic grass for indoor or outdoor putting greens. Golf courses, mini-golf, athletic facilities, schools, community centers, and recreation facilities rely on us for commercial putting greens. We have a wide variety of diverse, fully customizable designs for any landscape or purpose. Local Austin SYNLawn® Greenmaster™ Certified installers work with you to make sure your putting green is exactly right for your location, budget, and golfers.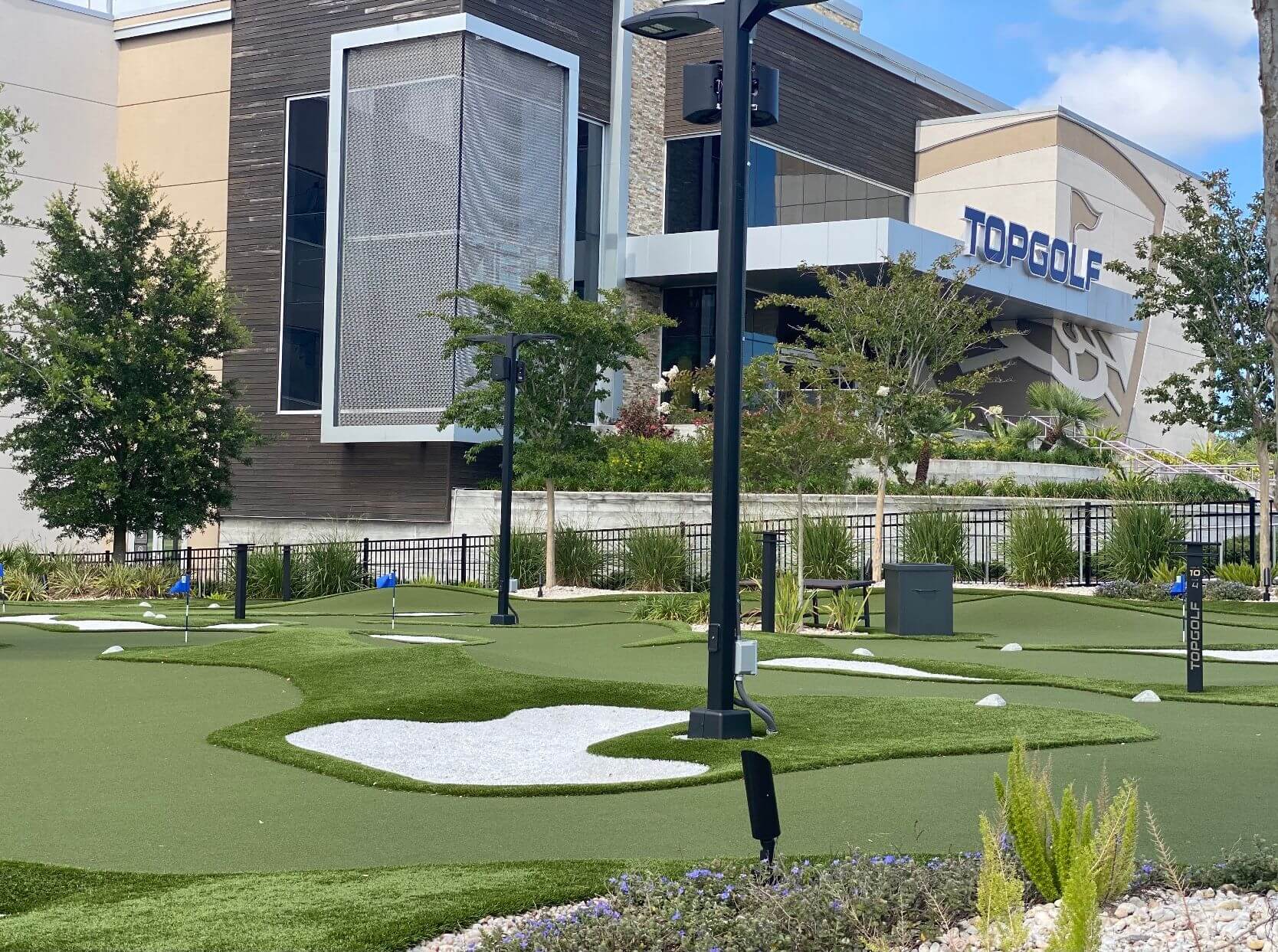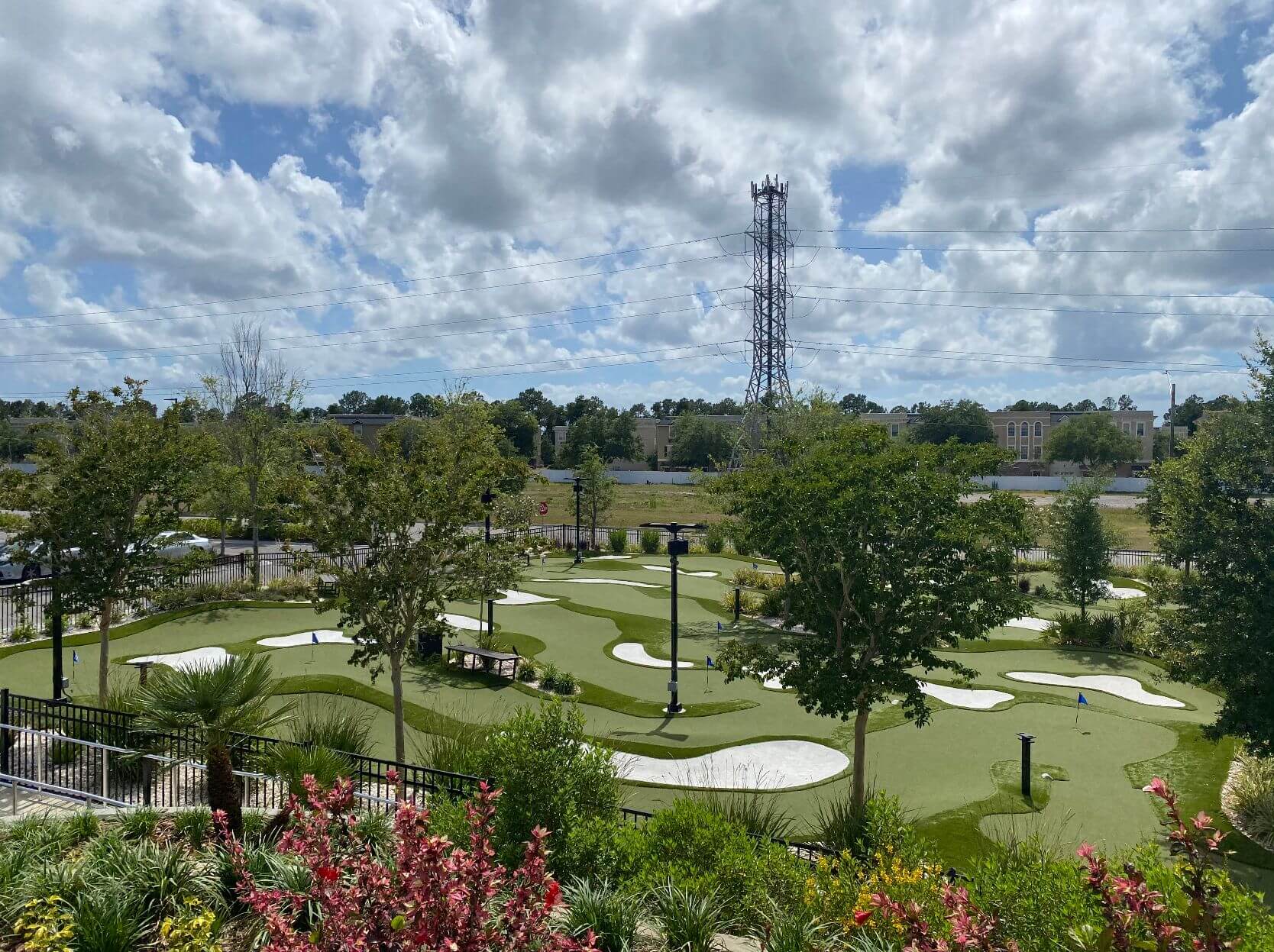 Natural Looking Artificial Turf Greens
World-famous professional golf coach Dave Pelz teamed up with SYNLawn® to create incredibly natural-looking, pro-grade artificial turf greens. With realistic performance and customizable indoor and outdoor golf greens, these commercial putting greens by SYNLawn® Austin are ideal for any application.
SYNLawn® greens offer natural slow-down characteristics and consistent ball roll comparable to any professional golf course. Plus, these low-maintenance golf greens keep their vibrant colors, natural appearance, and realistic texture, even on hot Texas summer days.
An exclusive SYNLawn® Austin putting green requires no maintenance, mowing, or watering. A perfect platform to practice aim and technique, so golf-lovers of any skill level can improve their short game. We are proud of the superior quality our made in the USA products provide. Let us show you how your business could benefit from SYNLawn® Austin's state-of-the-art artificial golf putting green turf products.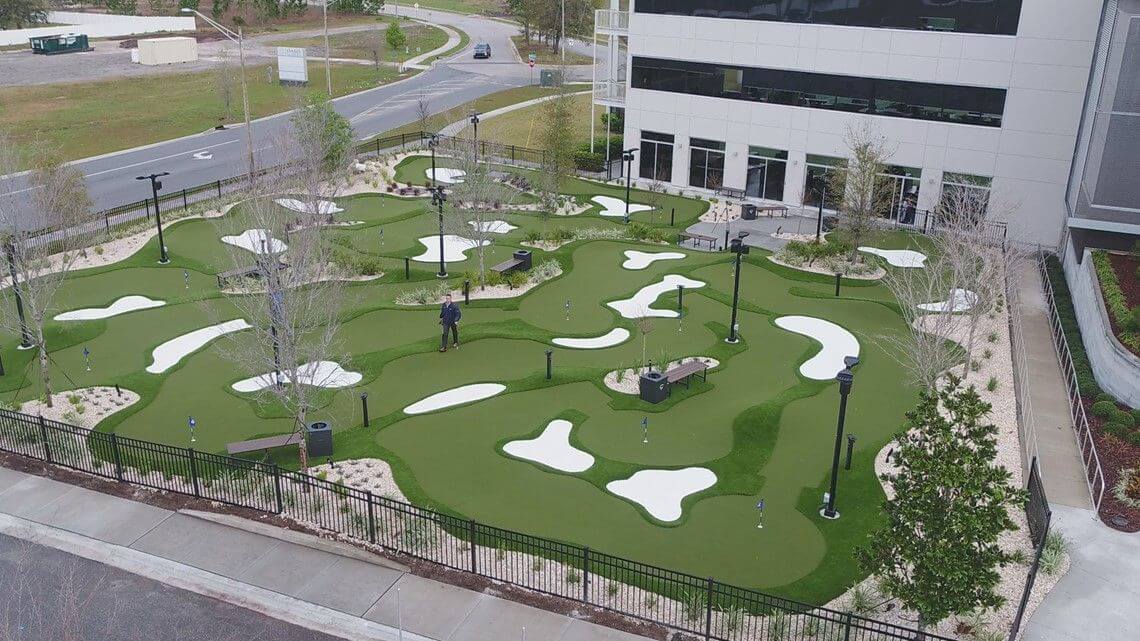 Zero maintenance costs
Durable and long-lasting – unmatched limited lifetime warranty
Weather-resistant for outdoor installations
Realistic performance unrivaled on the market today
Disburses and absorbs energy like on a natural golf green
Custom designs available for every unique location, all skill levels, and budgets
Choose fairway, rough, and fringe surfaces
Manufactured with durable, UV resistant materials
Outdoor and indoor applications
Quick and easy assembly, with putting greens in non-skid portable options in many sizes
Tee Strike with a 1" thick surface, so players can use real golf tees
Developed and designed by certified professionals, dedicated and passionate about golf
Indoor training rooms are ideal for patrons or members, especially in low season
Decrease the maintenance costs of practice areas and artificial tee lines
Incredible durability will prevent divots, holes, and bumps