Residential Putting Greens
Custom Backyard Putting Greens in Austin, TX
Austin backyard putting green
Have you dreamed of your own outdoor backyard putting green? Putting away the hours trying to master your putt? Work on your putt whenever the mood strikes you. You deserve it!
SYNLawn® manufactures their own turf allowing us to create the highest quality putting green turf available. We custom design and install beautiful indoor or outdoor putting greens. We can install a putting green that feels great to play on and perfect for practicing your swing.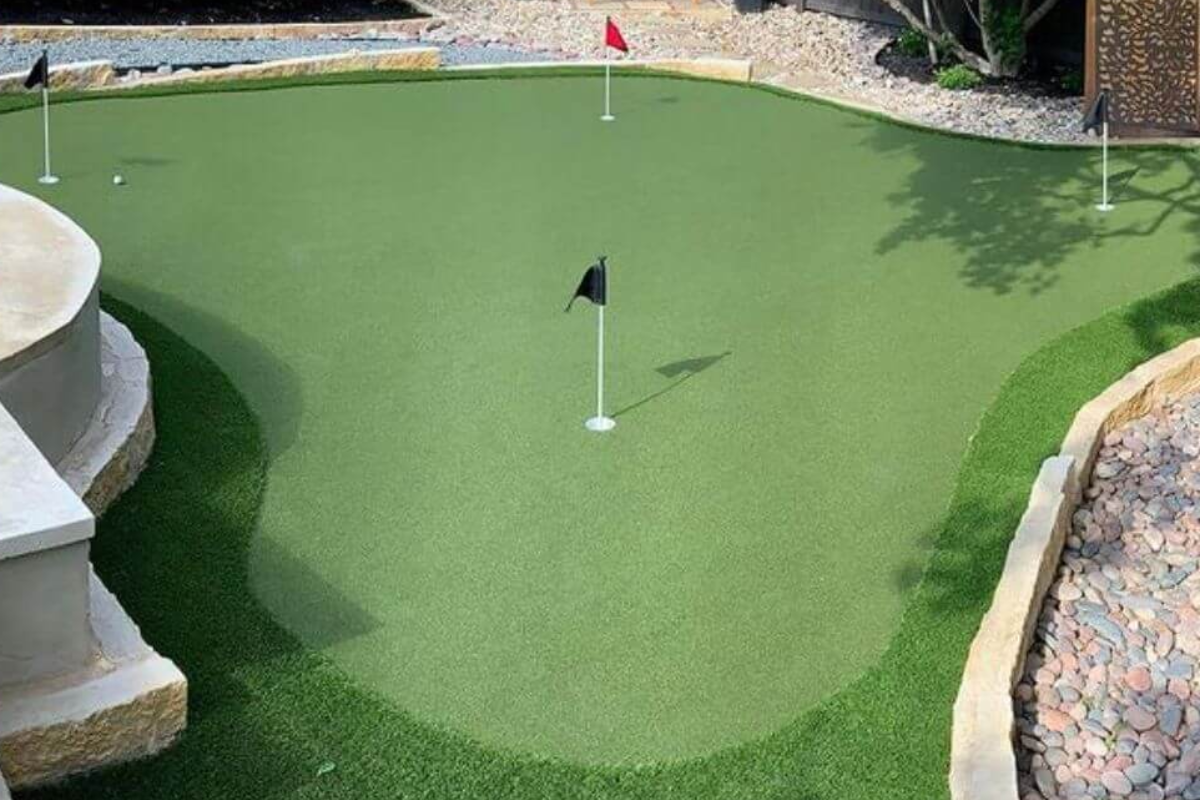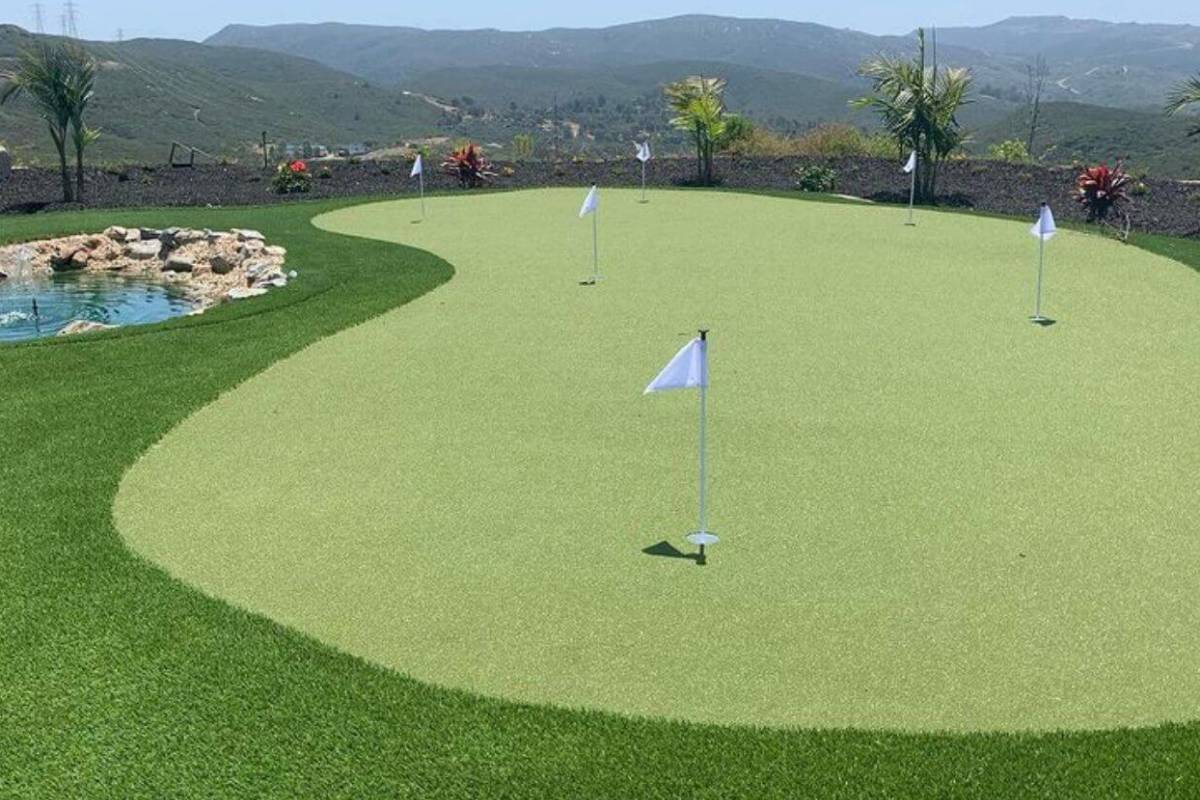 SYNLawn® HAS professional-caliber Residential Putting Greens
SYNLawn® manufactures and designs low-maintenance, high-quality synthetic indoor or outdoor golf greens. Endorsed by PGA champions Tom Watson and Dave Pelz, our golf greens have the perfect ball roll and are fun for the entire family. Practice your short game at home in the comfort of your backyard. Your new putting green will be virtually maintenance free, saving you time for guess what? More golf! Call SYNLawn® Austin to design your custom putting green today!
Many people ask if artificial turf is environmentally friendly? A SYNLawn® golf green requires extraordinarily little maintenance, but did you know it is also good for our environment? The water savings alone not only conserves one of our most precious resources, but not having to fertilize or run a lawn mower helps lower air pollution. In addition, our turf backing is made from soy by US farmers.
Installation of a residential putting green requires experience and knowledge to ensure critical features are integrated properly. Our artificial golf greens include the base work, undulations, cup placements, and turf selection for a perfect ball roll.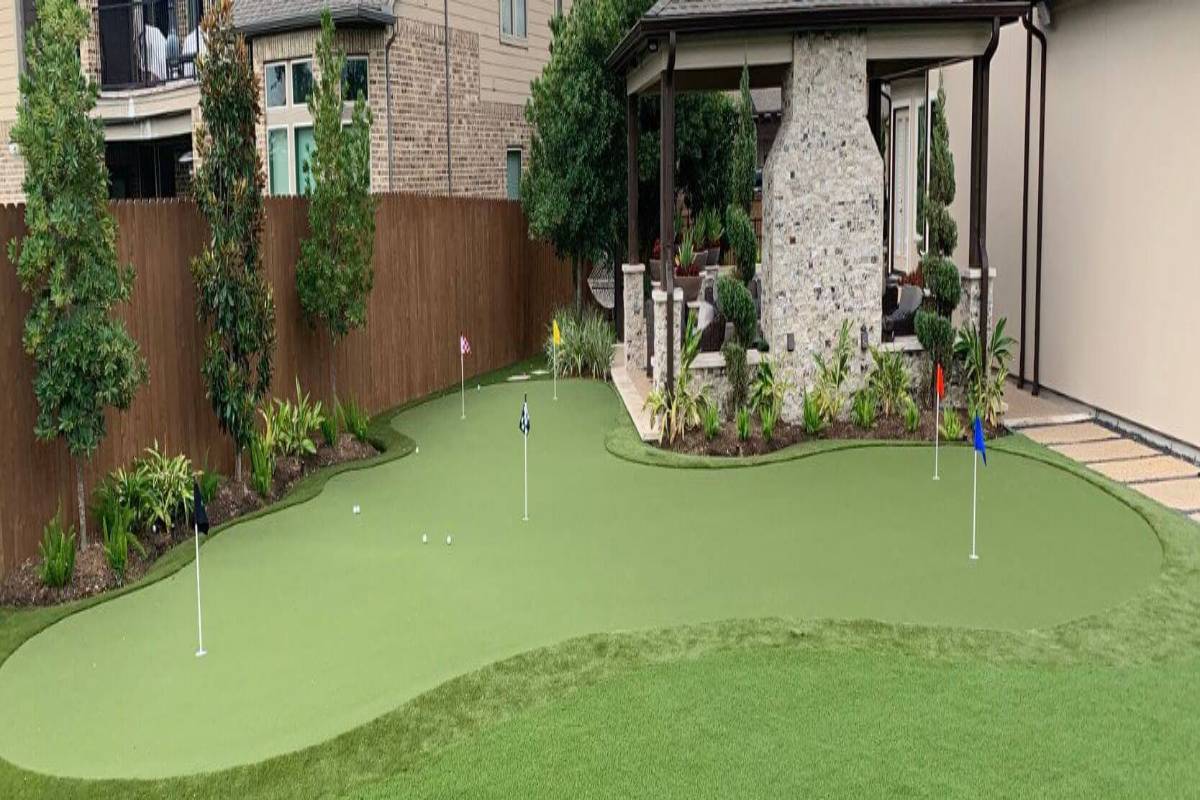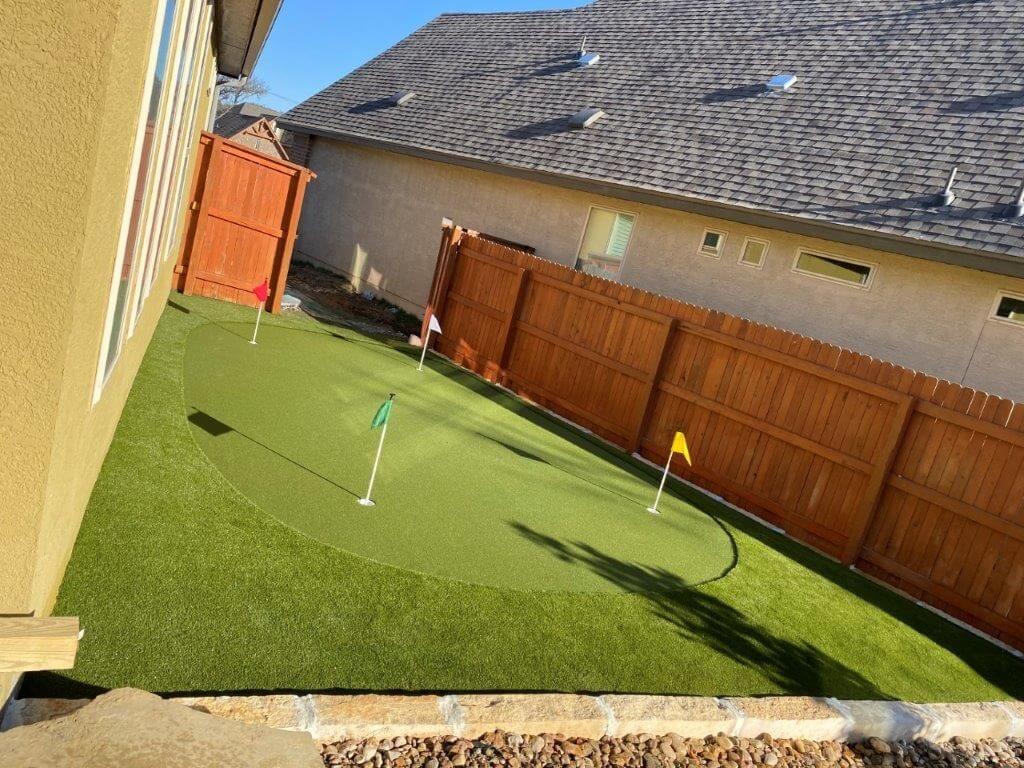 No maintenance costs: no mowing, trimming, reseeding, or watering ever needed
Incredibly resilient putting and chipping surfaces
All-weather resistance for any outdoor installation
PGA-caliber performance with every installation
Replicates natural energy displacement found on professional greens
Custom designs for every skill level, budget, and location; both indoors and outdoors
Add fairway, rough, and fringe surfaces
Add sand traps, chipping surfaces, tee boxes, slopes, and other obstacles
Ability to install LED cup lights
Effective drains installed in each cup to prevent backfill of water and mold growth
UV-resistant materials shield our greens from the sun to prevent fading
Stain and odor resistant with the addition of Envirofill® infill
Portable, non-skid options available in many sizes and offer a quick and easy assembly
Tee Strike with 1" thick surface – players can use real tees
Developed and designed by passionate golf professionals and certified experts
Just think no more time spent mowing the lawn or driving to the course every time you want to spend some time perfecting your putt.
The high stitch rate allows your ball to roll true and makes it feel like you're really on the green at the golf course. So many pro golfers have the advantage of having backyard putting greens, well now SYNLawn® makes it affordable to have one yourself. Enjoy a putting green to improve your game and reduce stress anytime. It's amazing how quickly your game improves with practice consistency.
SYNLawn® and world=renowned professional golf coach Dave Pelz partnered up to create realistic, high quality artificial home putting greens. Since the short game loses 80% of shots to par, our exclusive backyard putting greens allow you to improve your aim and technique anytime, right at home.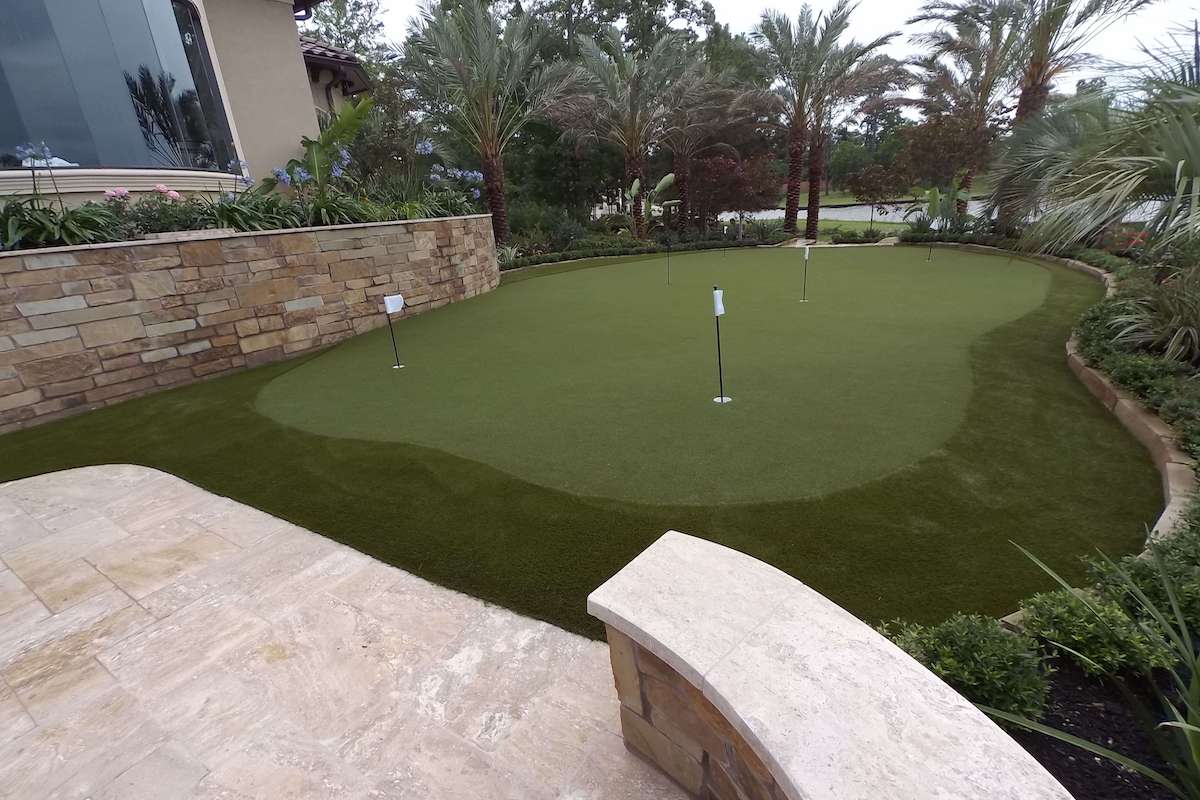 Get a free estimate by providing your information below:
Please fill out all mandatory fields with an astrerisk *
Your information will be held confidential with our company.