Commercial Artificial Living walls
Austin Vertical Garden Walls

SYNLawn® Austin's stunning artificial plant walls are made of state-of-the-art artificial foliage. These individual panels are exclusively designed for both interior and exterior applications. SYNLawn® hyper-realistic foliage offers many customizable plant mixes. The precise colors, shades, dimensions, and movements mimic real plants.
Imagine a full, ultra-realistic artificial living wall in the foyer of your business, or perhaps on an empty wall in a waiting area. Turn a blank canvas into a masterpiece!
Outdoors, the vertical garden walls make exceptional privacy screens. Section off an area on the patio or near the pool, keep an area on the rooftop private from the neighbors or create significant sound insulation to make family and friend time that much more relaxing.
Durable indoors and out, these plants are UV resistant and require absolutely no maintenance, irrigation systems, or pruning and trimming. Design a lavish arrangement of any size to fit your application.
Perfect for hospitality, healthcare, spas and wellness, and multi-family housing. Accent your indoor or outdoor entryway, backdrops, pool, patio, and spa areas.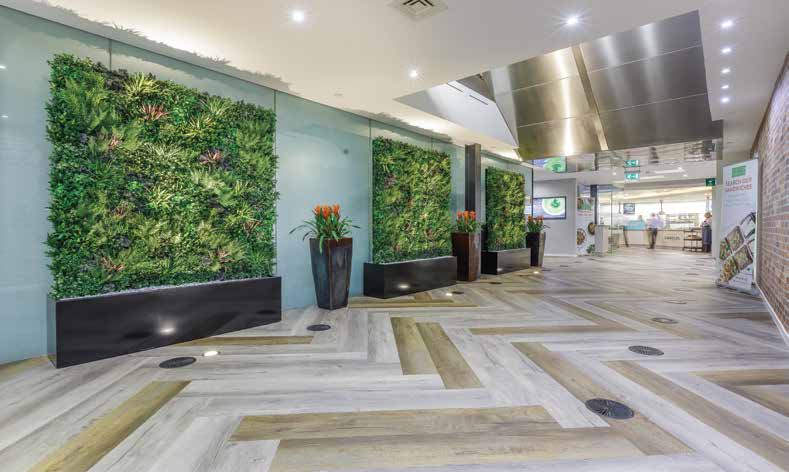 Artificial green wall designs are internationally recognized as the future for modern
commercial landscape. Employees and customers alike enjoy the sight of a lush plant wall. Our vertical plant panels do not resemble fake plants, but stunning, luxurious, hyper-realistic renditions of vertical garden walls.
Award-winning plant wall designers will help you to imagine a layout to highlight walls, develop privacy screens, and outfit your vertical surface with a synthetic living wall in your business. There is not a project too big or too small for SYNLawn® to accomplish.
Each synthetic plant panel seamlessly connects to the next for an organic design and easy installation. VistaFolia® artificial plant walls capture the essence of real plants for beauty that lasts.
Perfect for the entryway of condos, business accent walls, wellness and spas, poolside, wedding venues, privacy screens on restaurant patios, terraces, rooftops, foyers, and much more!
SYNLawn® Austin synthetic living wall installations will complement any commercial space with luxurious, spirited, and realistic greens.
Contact us to learn more about how an artificial living wall could enhance your landscape or interior designs.