Commercial Artificial Grass Installation in Austin, TX
The installation of Austin artificial grass for commercial applications has grown in popularity at an exceptional rate. SYNLawn provides ultra-realistic synthetic grass that is unrivaled in quality, performance, and durability. Commercial properties fall in love with our artificial turf and installations as a result of their inherent exclusive benefits and their ability to combat heavy foot traffic. In addition, they are truly thankful for the time and money that they save on maintenance and equipment. Instead, they simply enjoy the true-to-life appearance and movement of natural grass rain or shine, all year long.
Commercial Applications for Austin, TX Synthetic Grass
Commercial properties today are far beyond traditional business. As a result, there are now a continuously growing variety of commercial properties that benefit from the incredible versatility of SYNLawn turf.
Landscapes
Retail shopping
Spas and pools
Hospitality facilities
Hotels
Playgrounds, and more
SYNLawn is licensed, insured, and bonded to work on and complete multimillion-dollar projects from start to finish. We are dedicated to working closely with our customers and giving them the creative freedom to bring their designs to life. With our help, commercial properties can focus on driving business and less on wasting water and keeping up with maintenance. Cut your water bill in half, significantly reduce your carbon footprint, and enjoy endless beauty year-round.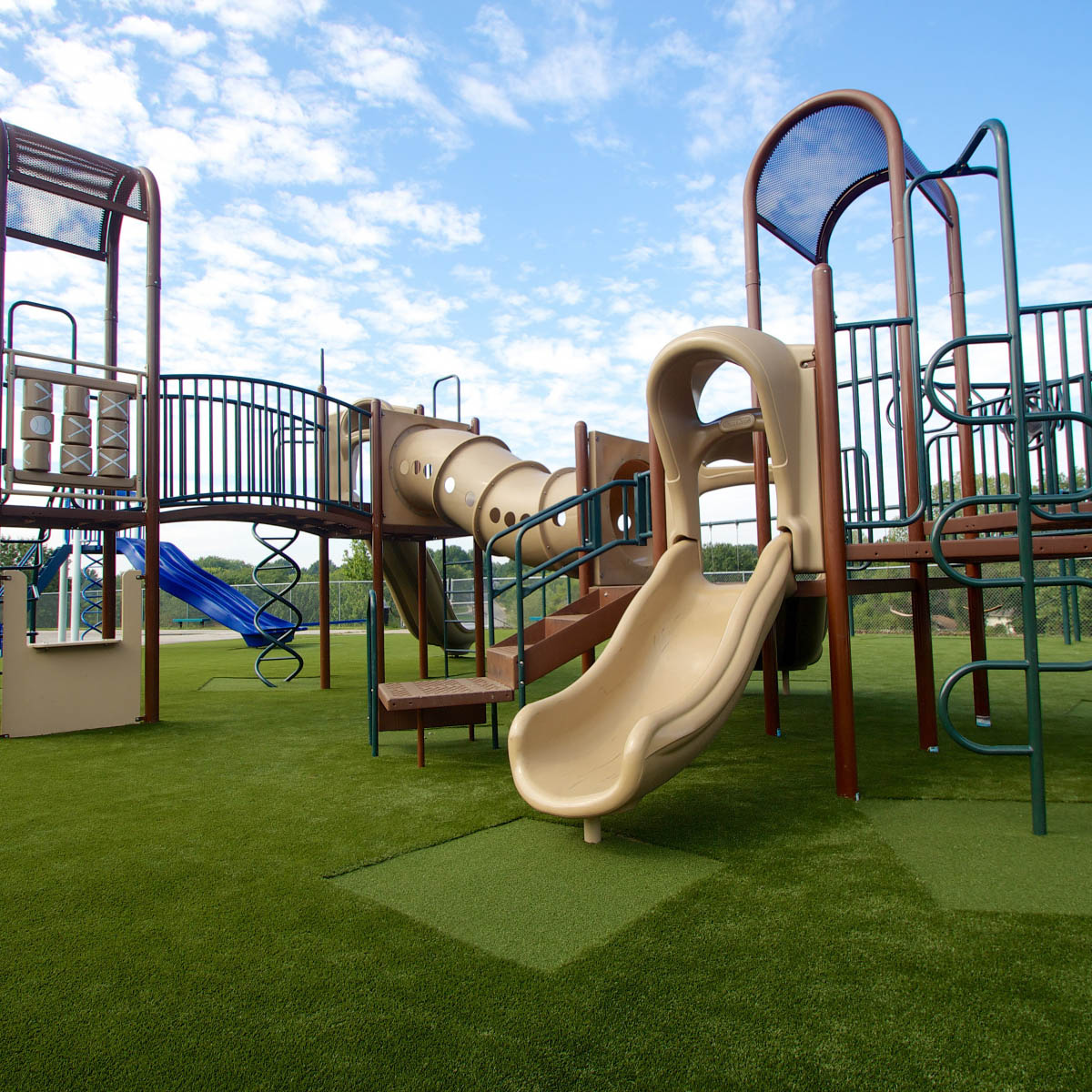 High-Quality Professional Installations
Don't trust any company to complete your commercial artificial turf installation. We understand the importance of quality design and we know that you do too. Business owners recognize that a first impression can sometimes make or break your customer's decision to work with you. Fortunately, SYNLawn installers are expertly trained to perform the most meticulous installations. They are trained to properly smooth all foundations and remove all debris and seams to prevent injuries from rocks underneath or tripping on seams. Instead, your luxurious lawn will flow effortlessly and integrate with the existing features of your landscape.
Austin, TX Synthetic Grass Promotes Commercial Safety
Commercial properties are visited by thousands of people every day. That means that we must take every precaution that we can for SYNLawn synthetic turf to meet the highest safety standards so that everyone can avoid serious injury. As a result, SYNLawn was the first to recognize the need for IPEMA-certified synthetic turf. Receiving IPEMA certification means that your installation was tested independently to meet fall attenuation and cushion falls up to 10 feet. In combination with our non-abrasive surfaces, you can avoid common injuries found on playgrounds, in public spaces, or while playing sports.
Another standard that must never be overlooked is fire safety. Thankfully, SYNLawn offers a growing collection of ASTM E-108 Class A fire-rated options that are proven to help prevent the spread of fires. They allow our first responder teams a larger window of time to arrive by melting rather than breathing life into a blaze. To achieve this, products must pass 8 unique burn tests to ensure their ability to control fires.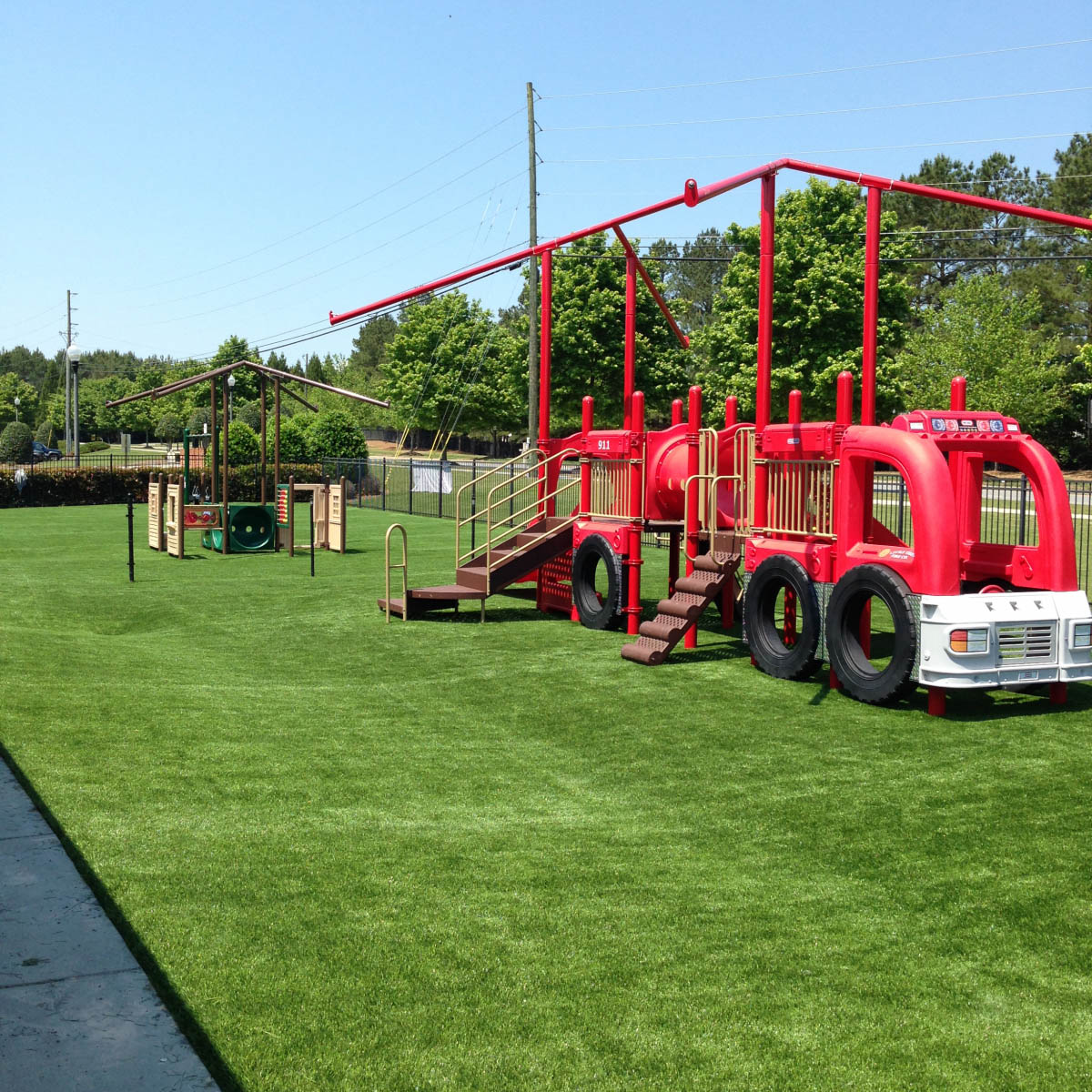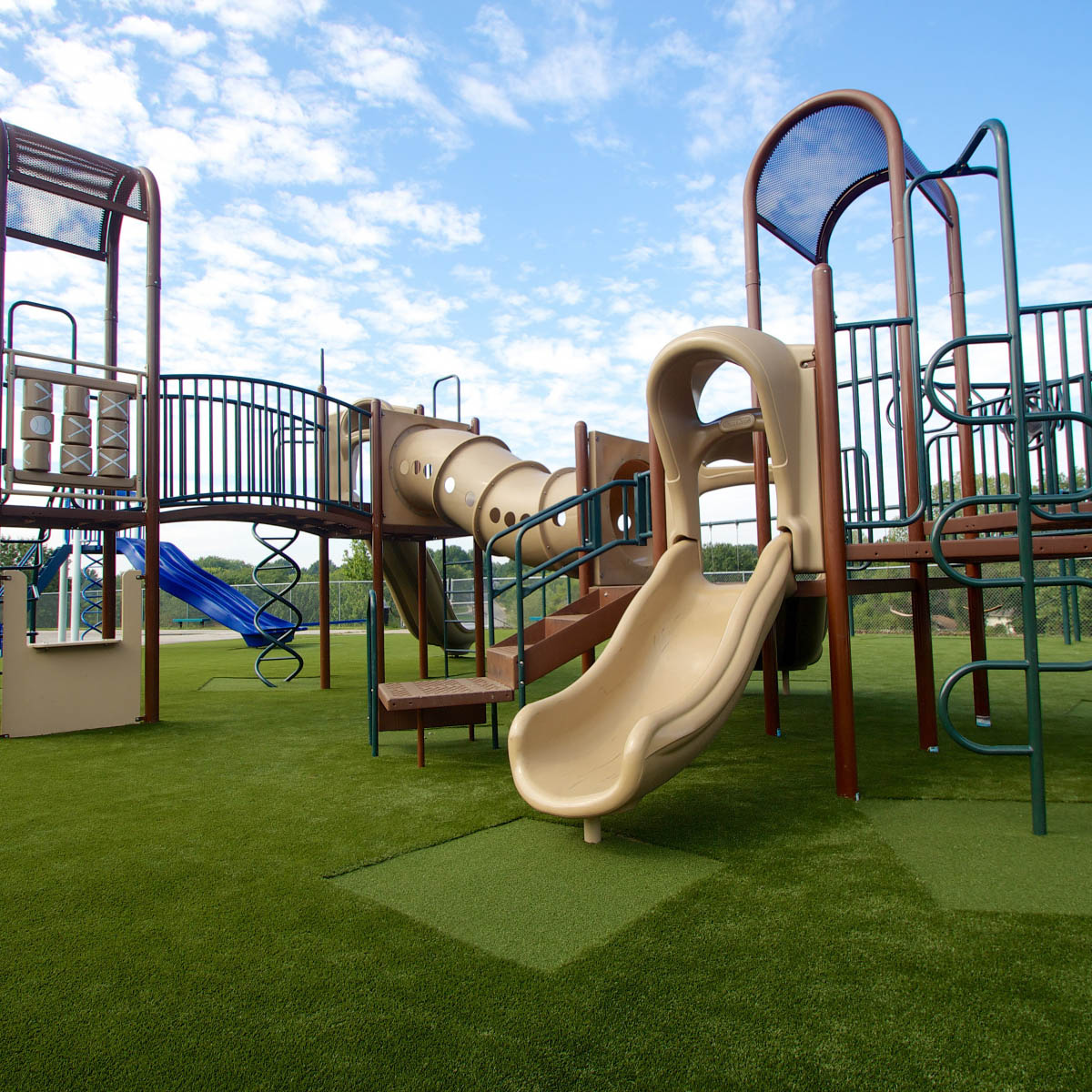 Helping Architects Continue Their Education
SYNLawn works with architects, landscape architects, and many other professionals to install artificial turf. With their help, we can create the safest, cleanest, and greenest surroundings. That is why we make our CAD details accessible so that they can effortlessly incorporate synthetic turf into their designs. We also offer our free architectural tool kit that can be sent directly to their offices complete with turf samples, infill options, padding, and more. Finally, SYNLawn makes it easy for architects to earn LEED credits for continued education when they install eco-friendly projects.
Additional Benefits & Features from SYNLawn Artificial Grass include:
Super Yarn™ - antimicrobial, antistatic, and IR reflective exclusive formula
EnviroLoc+™ - backing system prevents shedding and provides maximum drainage
Enjoy surface temperatures that will not burn feet that are 20% cooler than any other competing brand with HeatBlock™ technology
UV-stabilized turf fibers resist fading year round
Made with renewable resources such as soybeans and sugar cane
Manufactured in the USA
Backed by our unmatched limited lifetime warranty
SYNLawn has spent more than 50 years researching and innovating its legendary faux grass. As a result, we offer the most technologically advanced and eco-friendly grass alternatives not found anywhere else in our industry. For more information about Austin artificial grass for commercial installation, contact SYNLawn today to schedule your FREE consultation!
Please fill out all mandatory fields with an astrerisk *
Your information will be held confidential with our company.