Austin Rooftop & Patio Turf
Synthetic Grass for More Outdoor Living Space in Austin
Transform your outdoor living space with an artificial lawn. In Austin, rooftop grass can create a cooler, more welcoming, low-maintenance living area. SYNLawn® deck turf materials look and feel like a real lawn, without the added weight necessary to add natural turf and soil to your rooftop, deck, or patio.
State-of-the-art artificial grass technology makes your rooftop, deck, or patio look even better than natural grass. Your outdoor entertainment areas are easier to maintain with no mowing and no watering! Transform unused and underutilized areas into comfortable, inviting spaces. Lounge by the pool, BBQ, have friends over, create a putting green, and a safe place for children and your pets.
Superior synthetic roof and deck turf products will transform your rooftop terrace, patio, or deck into a spectacular addition to outdoor living.
As an alternative to composite or wood decking, use SYNLawn® rooftop and deck artificial lawns. Capture the roof deck over your garage, indoor and outdoor indoor decks, areas around the pool, and patios to be more comfortable and usable. Imagine that desolate-looking area as a welcoming space. With SYNLawn®, you can make it happen!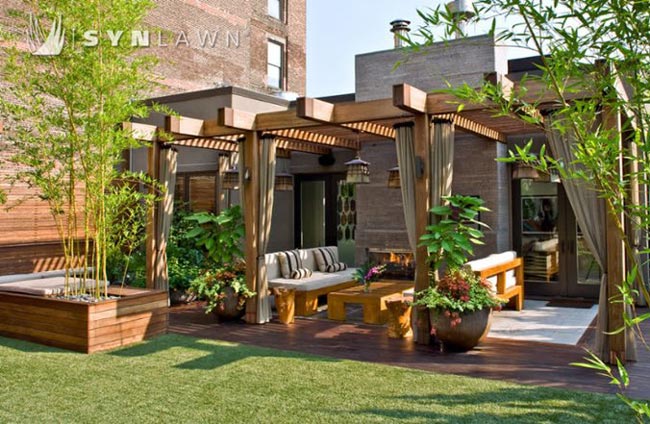 Rooftop Artificial Grass and Deck Turf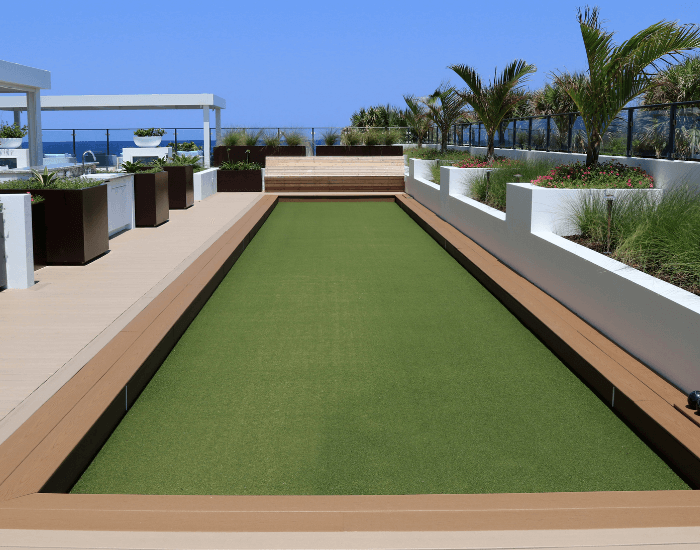 SYNLawn® clients in Austin love their synthetic grass on patios and decks thanks to:
Unmatched limited lifetime warranty
Made in the USA
UV protection
Use empty areas to create more outdoor living space
Safer, more comfortable, longer lasting and more cost-effective wood or composite
Looks considerably better than concrete and most other alternative flooring options
Enjoy how soft the grass feels on bare feet in your new outdoor living area
Safe for pets and children
No staining, painting, or weatherproofing
ASTM Class A Fire Rating - A SYNLawn® industry exclusive
Progienics® antiviral cleaning solution available in response to Covid-19
Eco-friendly, recyclable, saves water, plant-based manufacturing