The Austin Architectural Kit That Solves It All
Once more, SYNLawn® is separating itself from the competition with its extensive architectural kit. Our free kit is available to be sent directly to your office and comes with everything you need to start the process of designing your next project. The materials included will help you narrow down the perfect Austin artificial grass solution for your landscape.
Commercial property managers rely on SYNLawn® products for an abundance of reasons; the largest being the time and money saved and reinvested into the success of their business and not on water bills or lawn equipment. With SYNLawn® Austin artificial turf, business owners can focus on serving their customers instead of spending energy on lawn and landscape maintenance. Offering a free architectural kit to landscape architects and commercial contractors makes it that much easier for business owners to achieve these benefits because they are able to narrow down their options and make the perfect choice for their environment.
Examples of commercial projects include:
Frisco ISD's 45 new playgrounds
Grandscape in The Colony, TX
Top Golf in Jacksonville, FL
Exploration Park in Katy, TX and more
Additionally, we work with restaurants, hotels, apartment complexes, schools, retail locations, sports facilities, and many others. SYNLawn® is fully licensed and insured and utilizes large teams of highly qualified and trained installers that can handle multimillion-dollar projects. For years, we have collaborated with industry experts to build sustainable landscapes throughout Texas.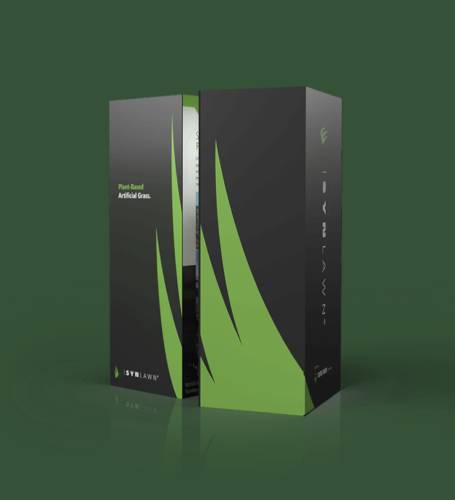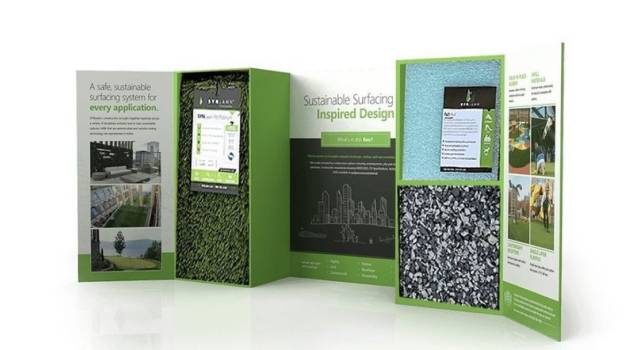 Who Provides the Best Artificial Grass in Austin, TX?
SYNLawn® Austin provides industry-leading artificial grass that when compared to other competitors is clearly a step above the rest. We are hard at work challenging ourselves every day to innovate the market and master our craft. From exclusive technologies such as Super Yarn™, to our one-of-a-kind eco-friendly EnviroLoc™ backing system, we are determined to lead the way in synthetic grass installation in Austin, TX.
Provides the strongest warranty against reflective light
More affordable and longer lasting
Made in the USA in our own manufacturing site in Dalton, GA
Monday through Sunday customer service
Offers the largest collection of ASTM E108 Class A fire rated turf products
The first company to offer a catalog of synthetic turf certified by the USDA for using 60-70% of biobased materials within our artificial turf
Over 50 years of research and development to provide the most advanced products in the market
As a result of our prospering relationship with US soy farmers, we are able to make the most realistic artificial grass with plant-based materials to earn our USDA certifications. Furthermore, with our in-house manufacturing process that takes place in Dalton, GA, we were able to reduce more than 60% of petroleum-based materials with materials like sugar cane and soybean oil. We are proud to design environments that further our commitment towards environmental sustainability by conserving thousands of gallons of water, reducing carbon emissions, and cutting back the impact we have on local landfills.
When we work on a new project, we make sure to keep safety our number one priority. Thankfully, the large majority of our products meet incredibly high industry safety standards. They provide playgrounds and commercial landscapes with a lawn backed by several safety certifications. Austin artificial turf is IPEMA and ADA compliant, so people of all ages, including children, can enjoy themselves without parents worrying about common injuries and abrasions that may occur during. SYNLawn® Austin playground turf installations are designed to cushion the blow of falls up to 10-feet, are wheelchair accessible, and meets Head Injury Criteria standards.
A harsh reality of owning a business is that fire damage is always a possibility. In response to this, we manufacture products that receive an ASTM E108 Class A fire rating. This means that our Austin artificial turf greatly increases the time window that firefighters have to respond to a fire, slows the burn, and significantly reduces the risk of both fatal injury and extreme property damage. In 2016, SYNLawn® was directly credited with helping to contain a fire that broke out on the roof of the Cosmopolitan Hotel in Las Vegas, Nevada.
With more than 50 years of research and development, SYNLawn® is proud to provide the safest, cleanest, and highest-performing artificial grass on the market.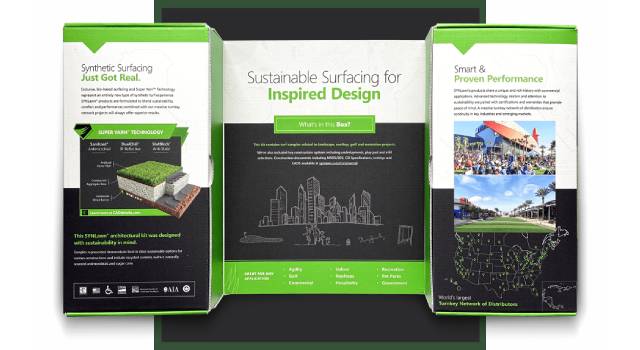 Request a Free Architect Kit for Your Office!
Contents include:
SYNLawn® Turf Samples
Infill System Samples
Nailer Board
Air Drain
Melos Stone
Brock Playground Padding
Fire-Rated UltraBase for Rooftop Installations
Commercial Brochure
Schedule a lunch and learn with us today! We will act as a resource for you to learn more about SYNLawn® artificial turf, its technologies, and plant-based materials. We will work closely with you to create landscapes that will last several life cycles and help sustain the environment for many years to come! Receive CADdetails design files, continuing education workshops to earn CEU credits, and much more!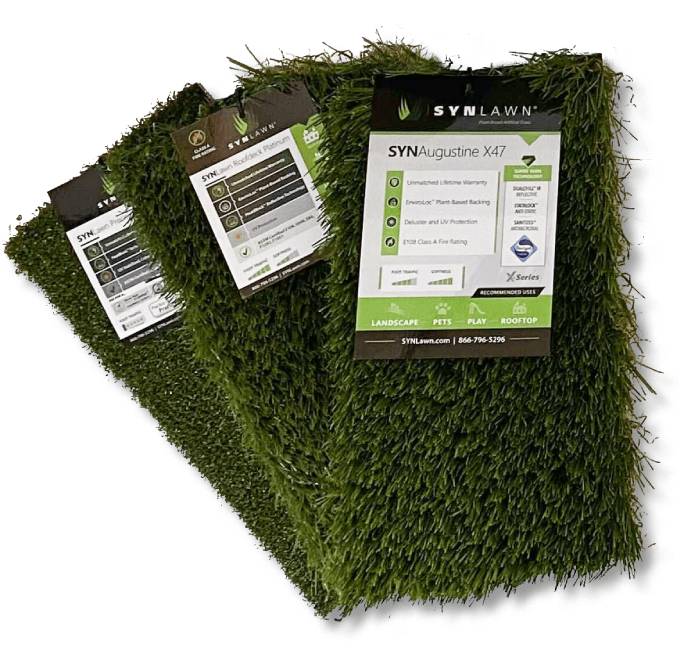 Contact SYNLawn® Austin today to request your FREE architectural kit!
Please fill out all mandatory fields with an astrerisk *
Your information will be held confidential with our company.