Your New Commercial Dog Park Designed with Austin Pet Turf
As pet owners, we understand that our companions have a seemingly endless amount of energy. As a result, dog parks are a wonderful place for them to socialize and get their energy out. Dog parks can lose their appeal from the high impact that active dogs can have on traditional grass and competitor turf brands. Austin artificial grass provides ultra-realistic appearances and behaviors, is made from eco-friendly materials, and offers superior durability to allow it to remain beautiful all year long.
Enhance Your School's Landscape with Exclusive Artificial Turf Technologies
SYNLawn Austin pet grass is stain and odor resistant and easy to clean
Regardless of changing weather patterns, SYNLawn Austin artificial pet grass keeps dirt off your pups
No more muddy paw prints in the home, no more digging holes in the yard, and no more dirt all over the place
The safest, cleanest, and 'greenest' synthetic grass for dogs
Add a pet-safe infill such as Envirofill® for more protection against stains, odors, and high activity
At a pace of up to 1,400 inches per hour, water (or any other liquid) drains right through. Your pets will be able to enjoy the park shortly after storms because there will not be any standing water
Made in the USA in our own manufacturing facility in Dalton, GA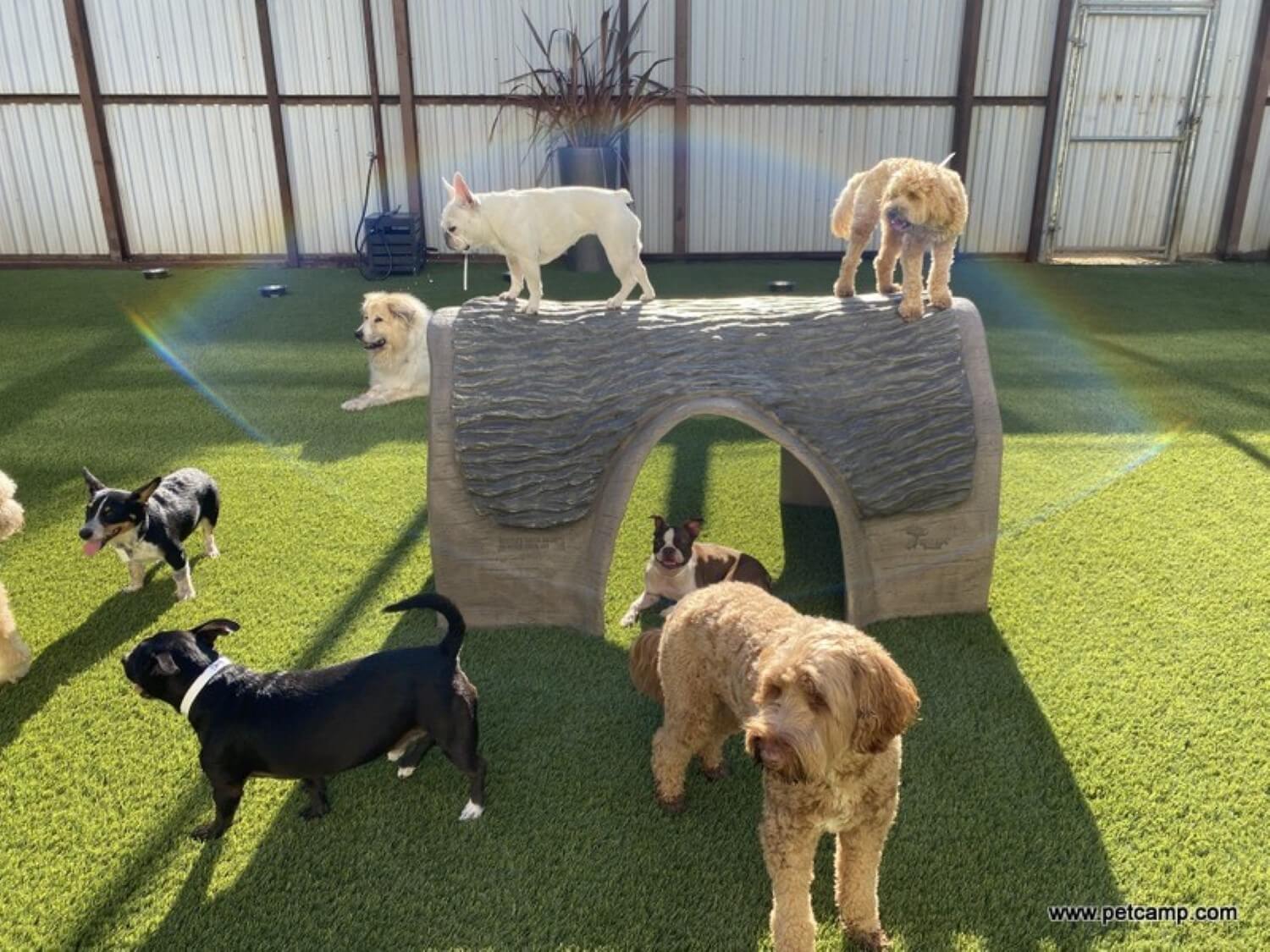 In addition, with SYNLawn Austin turf products, your landscape will be free of harsh chemicals and metals that can be a detriment to your pup's health.
No more muddy paws, no more holes, and no more maintenance. Pet-friendly artificial turf in Austin, TX save our customers time and money on lawn care and water bills. Our products help to eliminate the traditional maintenance required of real grass so that your dog park remains in perfect condition every season, all year long. On average, we can save our customers anywhere from 50 to 70 percent on their water bills from the day our faux grass is installed. With that time and money saved, you will be freed up to reinvest it back into the most important aspects of your life.
Technologically Advanced Artificial Pet Grass in Austin, TX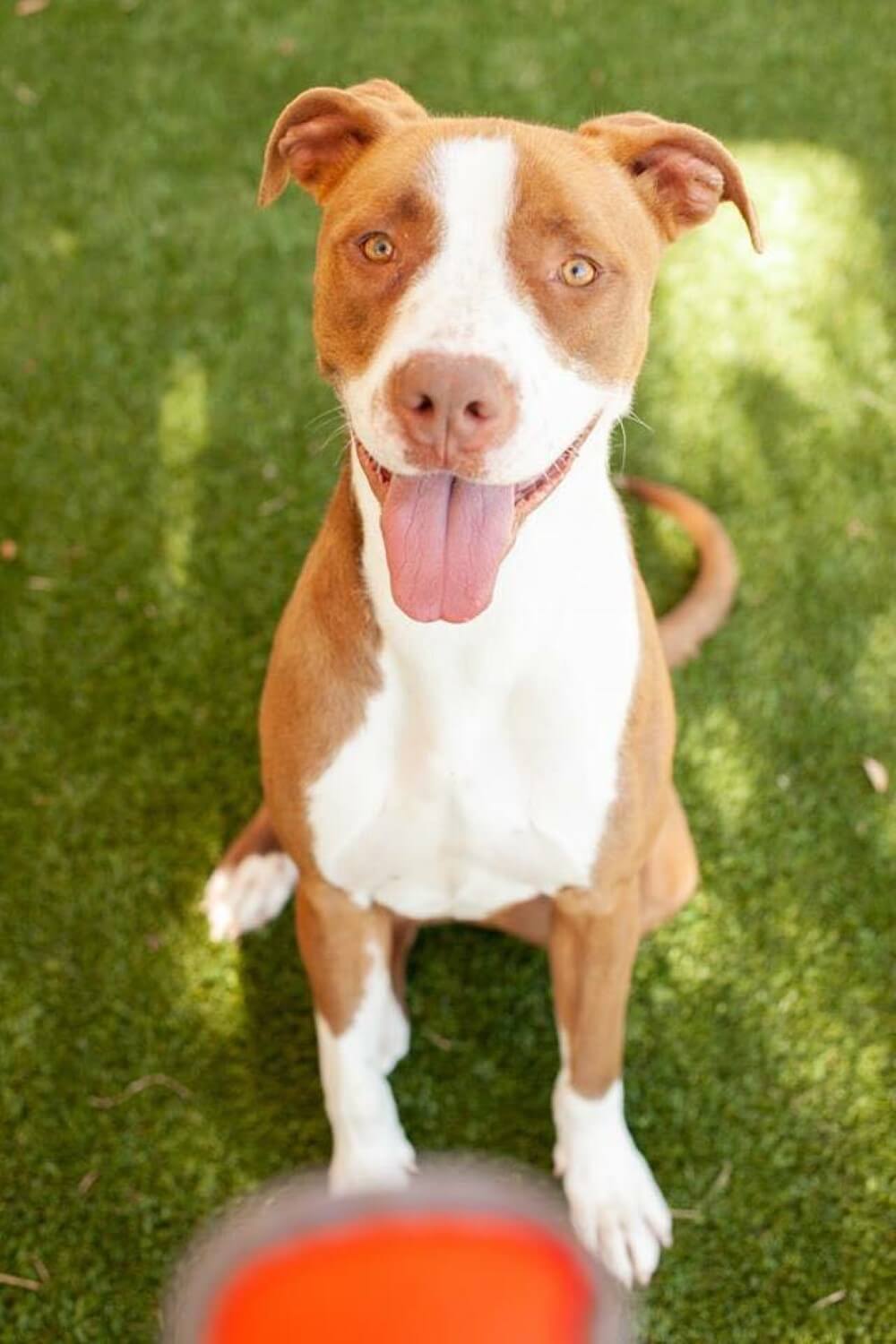 What sets SYNLawn apart from other grass alternatives are our exclusive technologies and benefits. Our innovations are the result of more than 50 years of research and development that have paved the way for us to become a leader in the artificial grass market.
Super Yarn™ technology: the first of its kind molecularly bound plant-based yarn formula
Sanitized® antimicrobial eliminates 99% of bacteria from surfaces creating stain and odor resistant surfaces
DualChill™ IR reflectivity keeps turf safe from fading in direct sunlight
StatBlock antistatic provides safer surfaces for active pets
EnviroLoc+™ backing system prevents shedding and prevents airborne allergies
Maximum drainage allows for use after heavy exposure to water and rain
HeatBlock™ technology provides significantly cooler surfaces
Omega Technology provides long-lasting blade integrity under heavy activity
Recyclable and eco-friendly US-made materials
ASTM E108 Class A fire rated products
The ONLY distributor of USDA-certified products with plant-based content ranging from 60% to 80%
Pests ranging from bugs to rodents may wreak havoc on regular landscapes. However, when installing Austin pet turf, you gain a turf security system that will keep out unwanted pests such as fleas, ticks, and other rodents. Gofers and other ground-dwelling critters will be unable to dig into your lawn surfaces thanks to the superior durability offered by our EnviroLoc backing system.
SYNLawn provides state-of-the-art artificial grass products that are perfect for any Austin dog park installation and may be used by breeds of all sizes. We are proud to provide the industry with products that provide exceptional sanitation, superior durability, and are designed to be the most eco-friendly available. We work closely with landscape architects, landscape designers, general contractors, and more to ensure that we meet all of our standards with each product and installation that we complete.
For more information on all of our services and products, contact us today to schedule a free consultation!
Please fill out all mandatory fields with an astrerisk *
Your information will be held confidential with our company.