Lago Vista Artificial Grass
Lago Vista residents switch to SYNLawn® artificial grass to enjoy a consistently more vibrant lawn without the strenuous maintenance requirements. Homeowners love having luscious green grass but maintaining it on a consistent basis can sometimes slip through the cracks in our busy lives.
Lago Vista artificial grass makes it easy to eliminate maintenance and enjoy your landscape all throughout the year. SYNLawn® products are designed to save our customers time, money, water, and help protect the environment by reducing carbon emissions. We specialize in manufacturing products that have achieved technological breakthroughs and are committed to creating environmentally sustainable environments.
SYNLawn® Austin artificial grass provides several technological benefits and features including:
Super Yarn™ antimicrobial yarn combines antimicrobial by
Sanitized®, DualChill™, and StatBlock™ technology
Environmentally safe, made with recyclable components
Made with a plant-based, soy backing system called
EnviroLoc™
Delustered and UV protected, with weather resistance for long-lasting durability and realism
Odor-controlling top-dressing reduces odors caused by ammonia in pet waste
Fire safe and tested
Hypoallergenic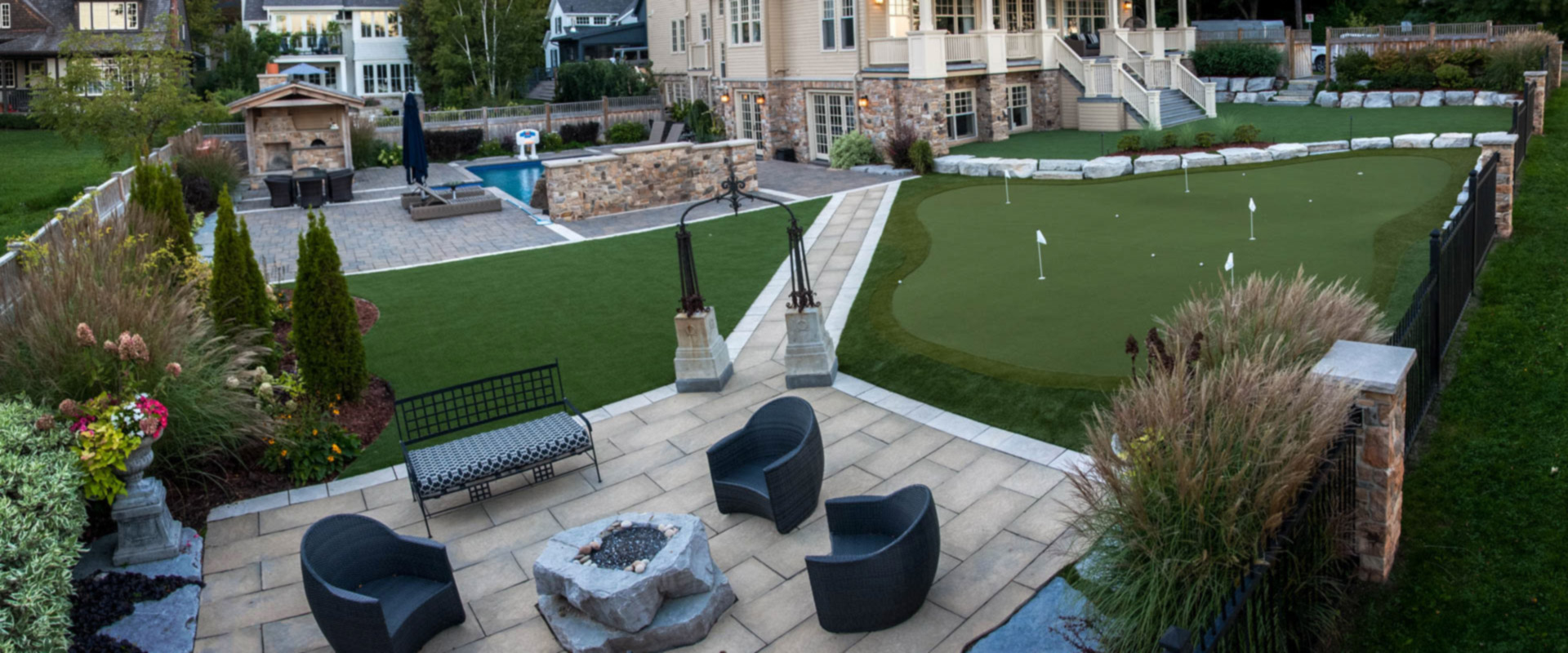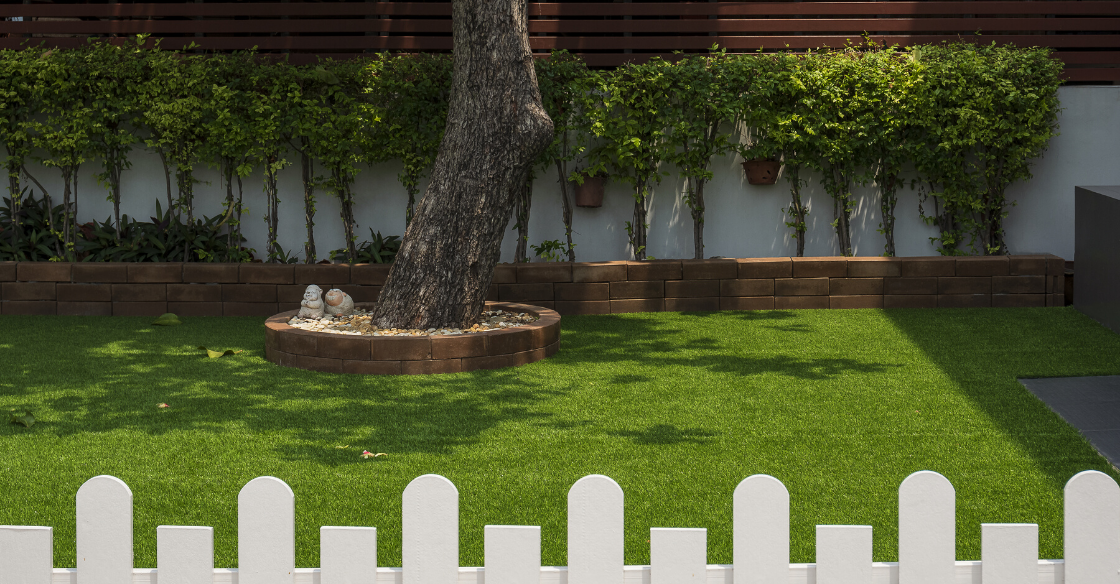 SYNLawn® Austin artificial grass is recognized for creating attractive, safe, and clean surroundings for your customers or residents to enjoy each time they come to visit you. Customers trust our artificial grass to handle heavy foot traffic, provide a good first impression, and last for years. By leveraging revolutionary technologies and features, our synthetic turf can precisely accomplish that, allowing you to regain time and money spent on landscaping for business spending.
Enviroloc™ backing system made from renewable soybeans is designed to replace petroleum-based polymers
Our revolutionary HeatBlock ™ technology makes our grass is 20% cooler than our competitor brands
Our artificial grass products include UV protection
characteristics, to prevalent colors from fading
PGA-Caliber Lago Vista Golf Turf
SYNLawn® provides the highest quality performing artificial golf greens in the industry. Our PGA-Caliber golf turf offers realistic putt, true ball roll, and natural slow-down characteristics found on professional courses. Our years of research and development with the help of pro golf coach Dave Pelz led to the creation of the top choice for putting green turf available.
Zero maintenance cost
Durable and weather-resistant
Designed to disburse and absorb energy like real golf greens
Custom designs for all skill levels, budget, and spaces
Fairway, rough, and fringe surfaces
Sand trap, chipping surfaces and other obstacles available
Made with durable and UV resistant materials
Indoor and outdoor applications are available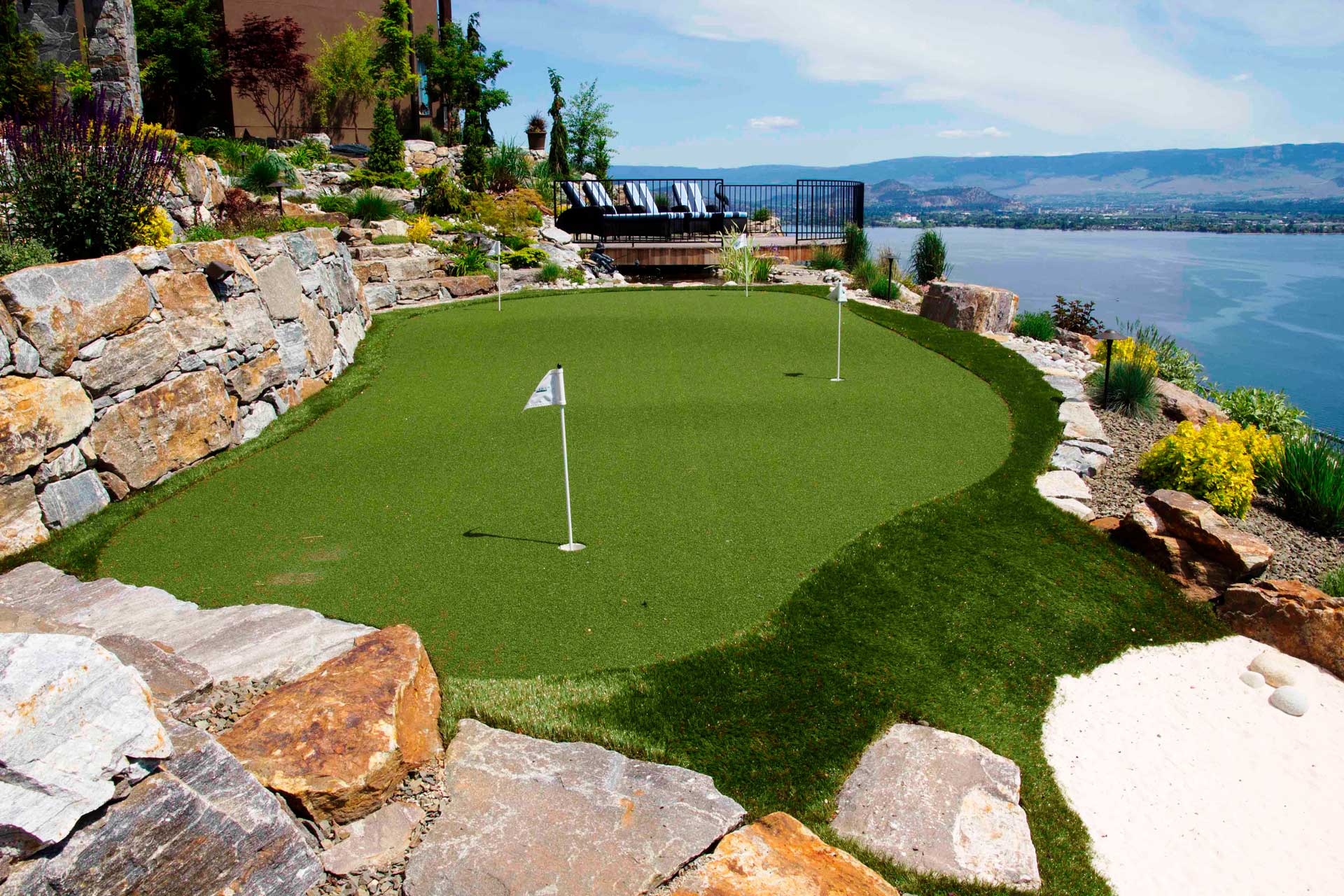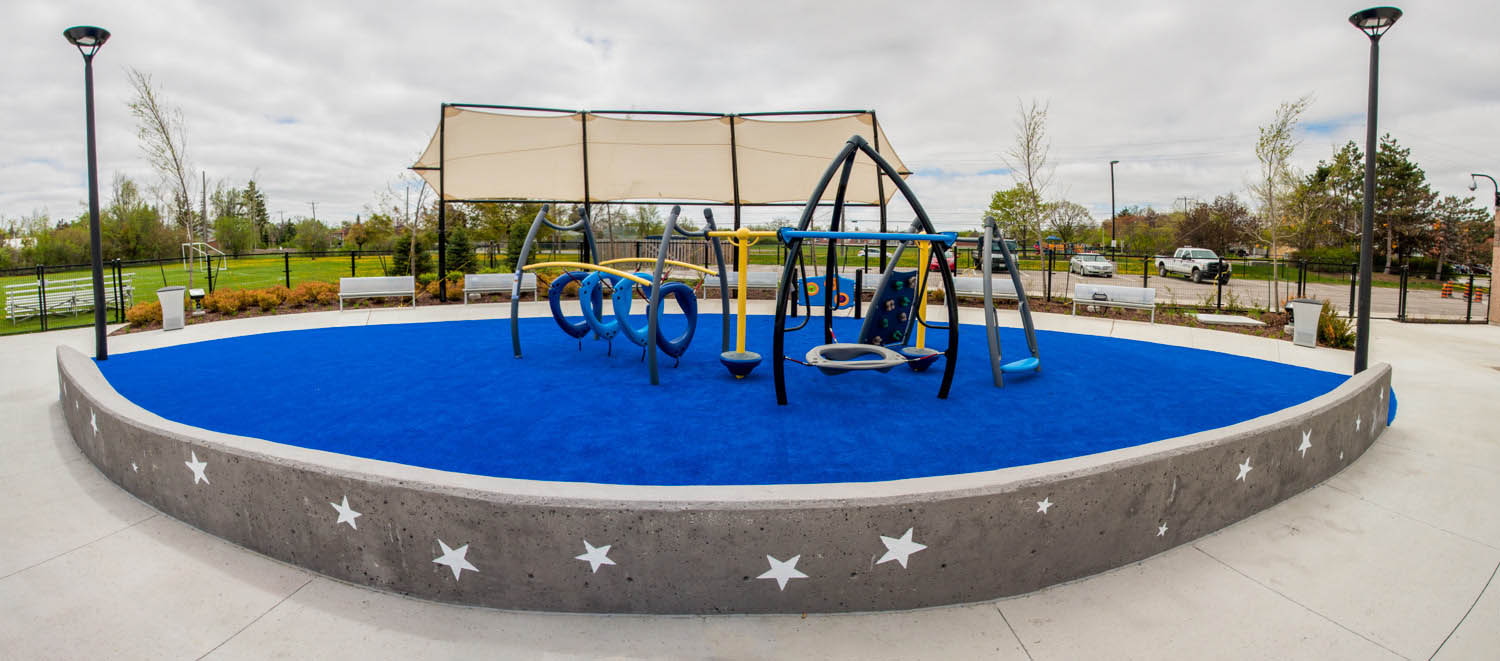 Lago Vista Playground Turf Installers
Lago Vista Playground systems are built with ADA and IPEMA certification in mind. We keep our promises to you regarding safety and quality by offering slip-resistant and shock absorbing surfaces coated with Sanitized® antimicrobial technology to eliminate and prevent the accumulation of bacteria. Our playgrounds are among the most child-friendly on the market and are handicap-accessible. SYNLawn® playground grass will not move over time and will give years of durability and performance. Underneath our playground installations, we add a thick cushion to protect kids from injury and add easily replaceable Tramples Zones™ underneath heavy foot traffic areas for longer lasting playgrounds.
Enhance Your Living Space with a VistaFolia® Artificial Living Wall
Lago Vista artificial living walls are one of the best ways to accent your interior and exterior designs with a taste of luxury. VistaFolia® green walls fit together seamlessly and mimic the life-like appearance and behaviors of real plants without trimming, pruning, or irrigating. Synthetic vertical gardens are optimal for homes, hotels, ballrooms, spas, restaurants, retail stores, airports, and many other commercial and residential applications.
Quick and easy installation
Indoor and outdoor designs
8 varieties of bright colors and lush textures to choose from
Lightweight panels designed to allow free movement of air
Unmatched realism: exact colors, shadings, and dimensions
UV-protection to minimize fading of outdoor installations
Customizable arrangements with a range of color boxes
Manufactured to ISO 9001 quality standards
5-year warranty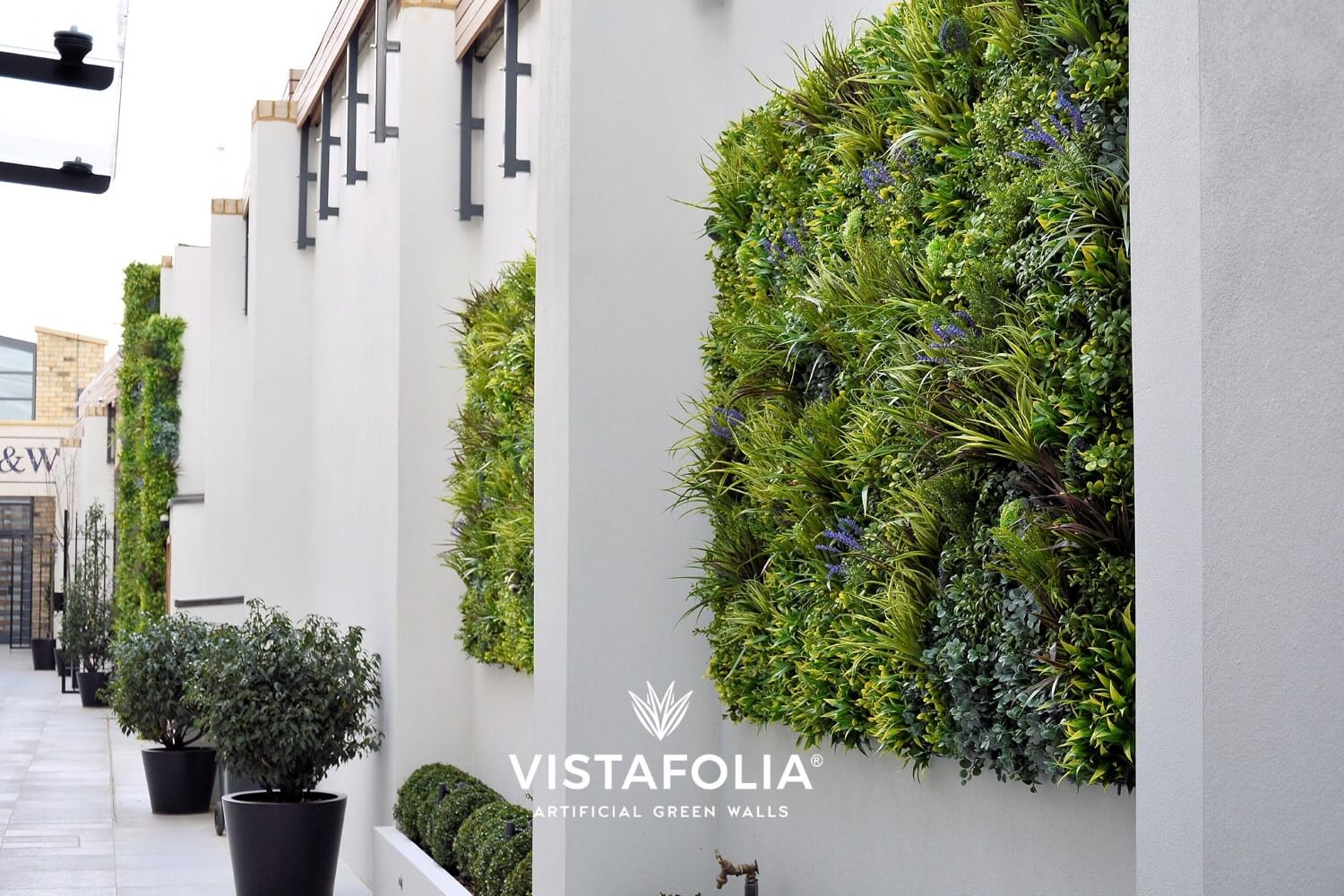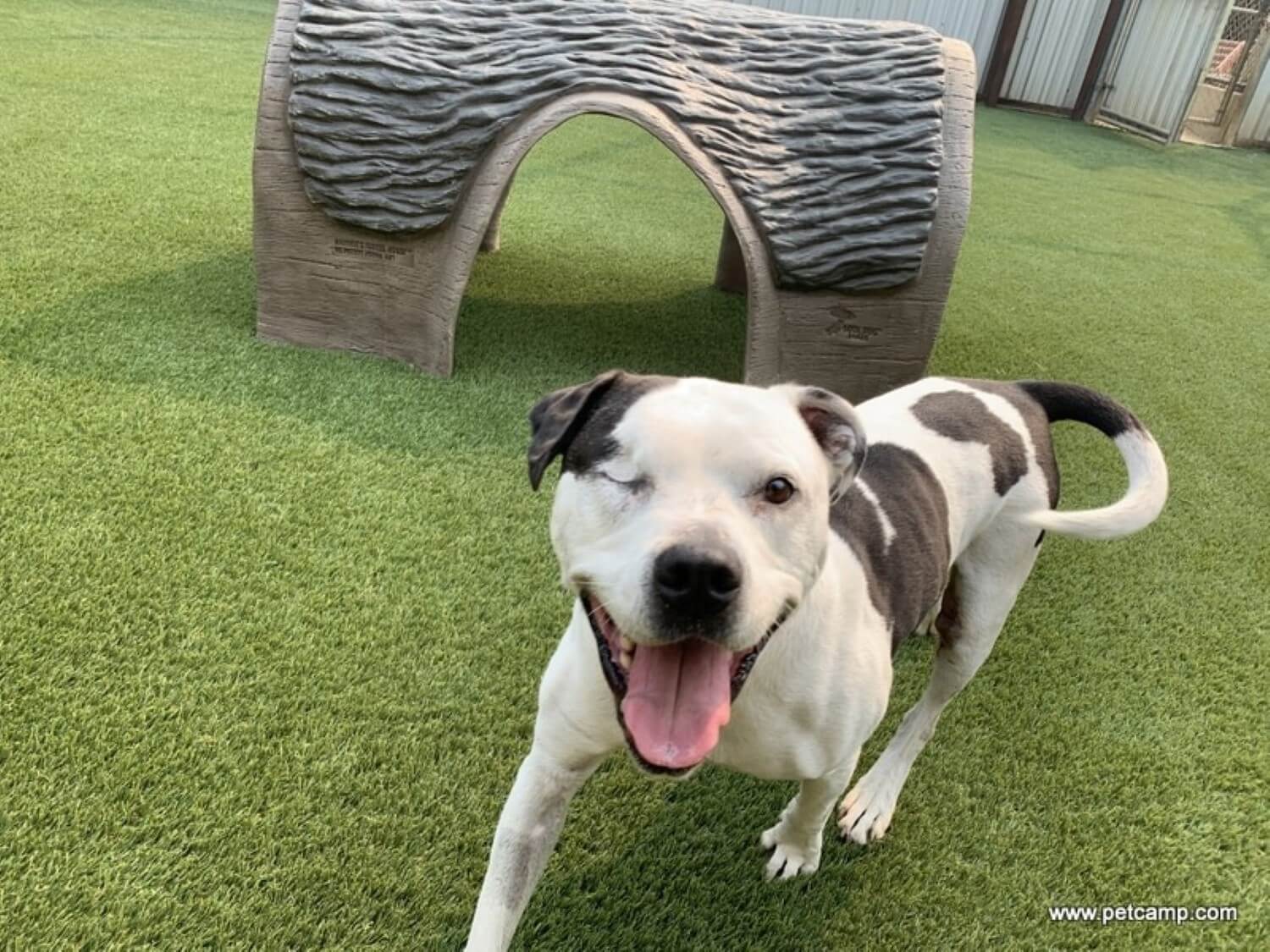 Give Your Companion the Pet-friendly Lawn They Deserve
Your pet deserves an artificial grass surface that is both safe and odor-free. SYNLawn®, the industry's leading manufacturer of pet grass, understands what's vital for your best friend. SYNLawn® Lago Vista pet turf is very easy to clean, in keeping with our low-to-no-maintenance philosophy. With cutting-edge EnviroFill® infill, which is chemical and metal-free, we are able to effectively eliminate ammonia-produced pet stains, odors, and germs. Furthermore, our Lago Vista pet turf will not shred, track dirt, or attract fleas, ticks, or other pests to your pet.
As a leader of the synthetic turf industry, SYNLawn® is committed to delivering an incredible experience to all of our customers from the beginning to the end of all of their projects. We've spent an unending amount of time researching and developing our products to be a step above our competition at all times. We want to transform your Lago Vista landscape.
For more information on how we can revitalize your surroundings, contact SYNLawn® Austin today to schedule your free consultation!
Please fill out all mandatory fields with an astrerisk *
Your information will be held confidential with our company.