The Only Provider of USDA-Certified Artificial Grass in Austin, TX
Today, there are many companies that try to create Austin artificial grass with the same level of research and development that we have achieved over the last 50 years. However, what sets us apart is the fact that SYNLawn is the only company that manufactures USDA-certified synthetic turf. Achieving this incredible certification is no easy feat, as artificial turf must be manufactured with a minimum of 60% bio-based content to be considered. Proudly, SYNLawn offers a growing collection of synthetic grass that meet this requirement up to an astounding 80%.
Our Work is Made Possible with the Help of US Soy Farmers
At SYNLawn, we believe in taking steps toward a brighter ecological future. As a result, we work closely with US soy farmers who share similar views on protecting our environment. Together, we can locally source renewable materials including soybeans and sugar cane to eliminate substantial amounts of petroleum and other harmful carbon-emitting materials from our manufacturing process.
SYNLawn turf is manufactured in-house at our facility in Dalton, GA. Here we can quality control each and every square foot of Austin artificial turf to be certain that they meet environmental standards and provide a consistent experience to residential and commercial customers.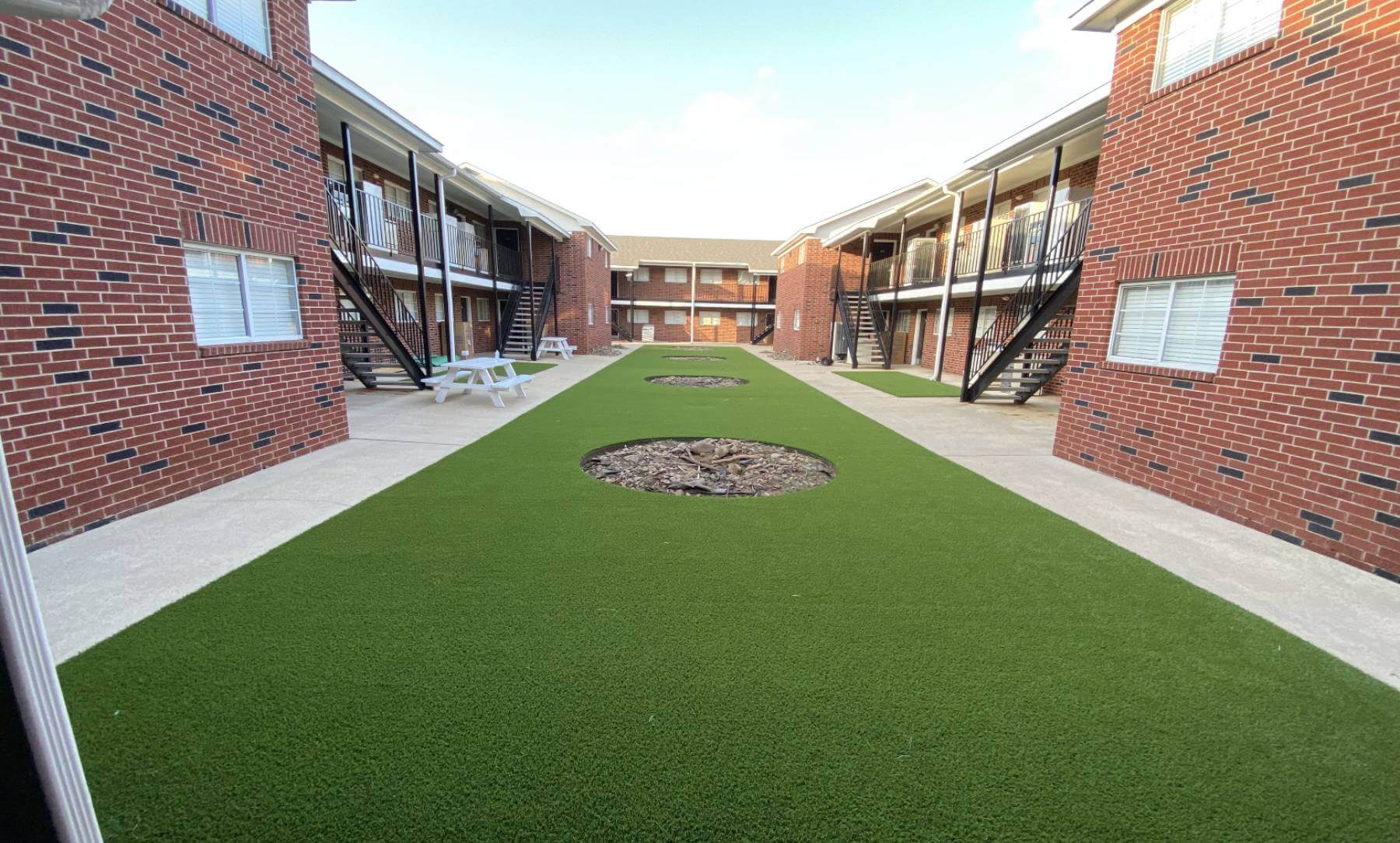 EnviroLoc+™ is Green You Can See
Included in our USDA-certified faux grass is the EnviroLoc+™ backing system, one of our exclusive innovations that are changing the way that synthetic grass is manufactured.
Created with a durable 2-part woven (Polypropylene and Polyester) backing for a fuller tufted look
Less fiber loss for a more environmentally responsible approach to synthetic turf
Reduces algae and fungi growth to help alleviate allergies in the environment with an exclusive antimicrobial by Sanitized®
The long-life expectancy of SYNLawn reduces the impact on landfills, eliminates emissions from lawn care tools, and saves precious water resources
EnviroLoc+ is responsible for eliminating the first 60% of petroleum-based components from our manufacturing process. While others may try to imitate, you'll know that your installation includes EnviroLoc+™ simply by turning it over to reveal its green back. There you will also find a SYNLawn stamp further certifying its authenticity.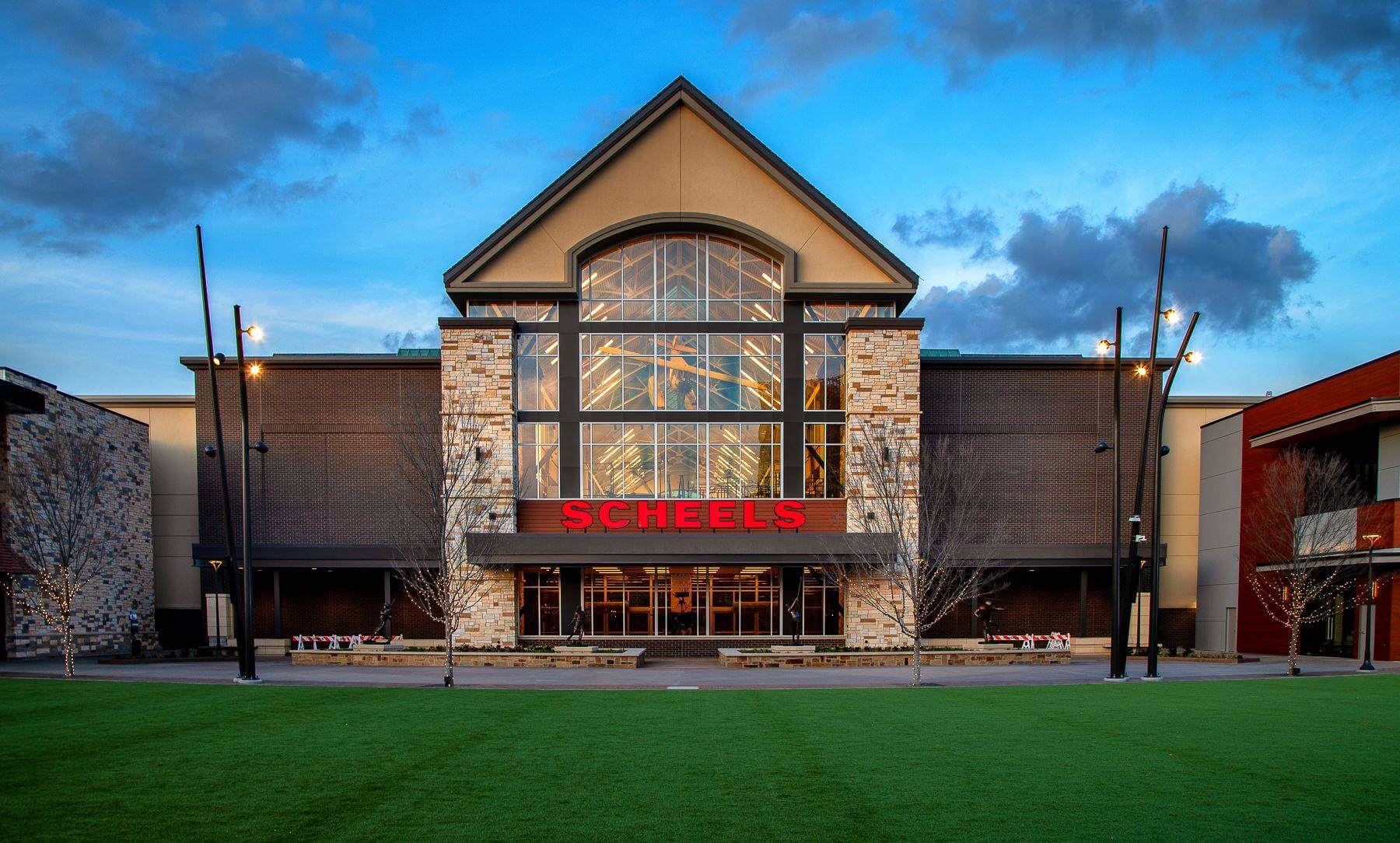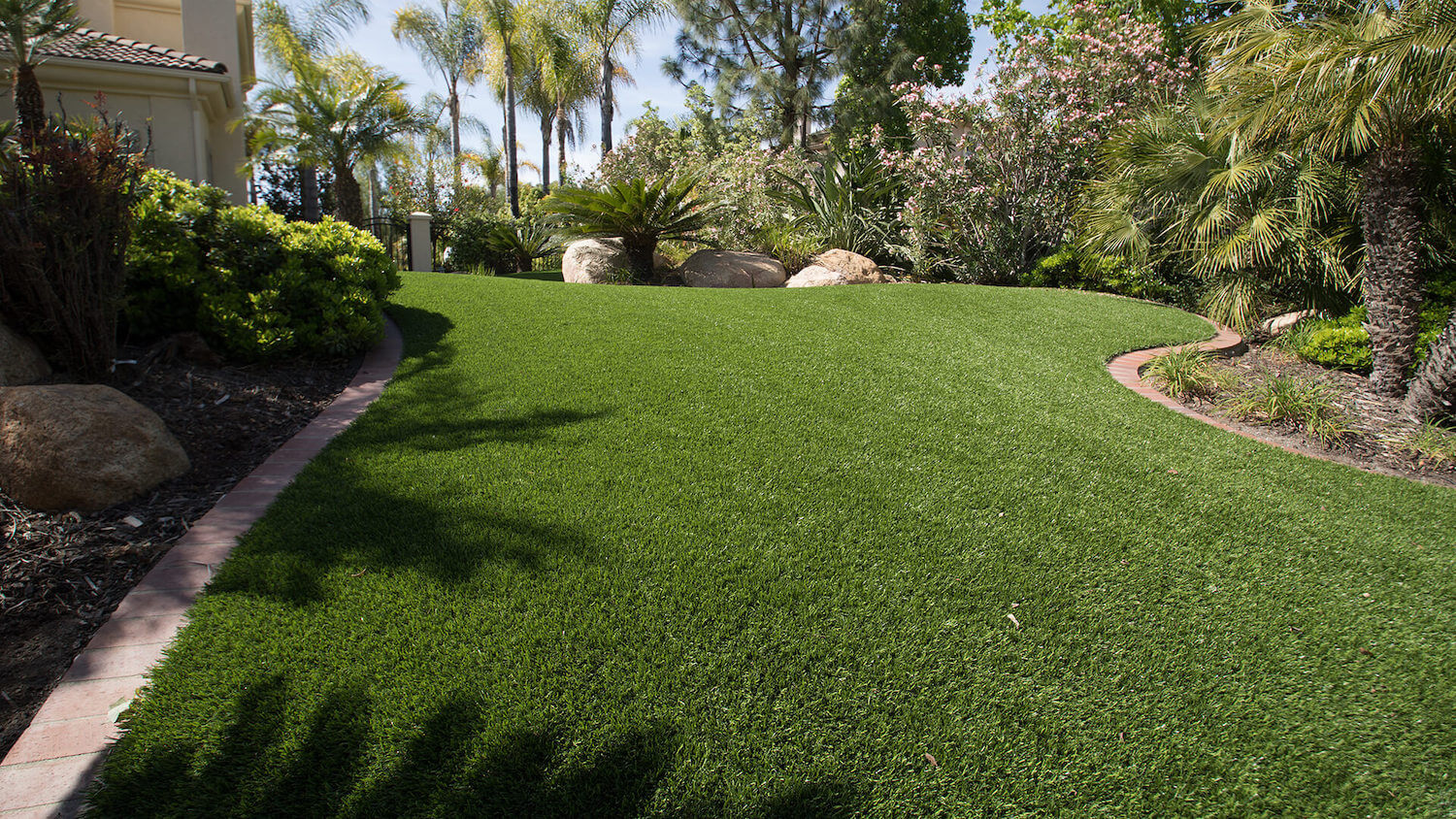 Save Time and Money with USDA-Certified Synthetic Turf
Let's face it, no matter how you look at it natural grass requires dedication. Stop spending your weekends or free time mowing the lawn and enjoy more time with your family. Save money on equipment and landscaping crews and enjoy ultra-realistic appearing and behaving Austin synthetic turf.
SYNLawn products are responsible for conserving an average of up to 70% of the water that residential homeowners alone use on lawn maintenance. This also includes the more than 90 pounds of carbon that are emitted yearly by a single gas-powered lawn mower. We make it easy to do your part and all we have to do is complete your installation.
Artificial grass continues to grow in popularity every day and with that so does the desire for alternatives that will better the environment for the many years that they are installed. As a leader in the synthetic grass industry, we recognize that we have a responsibility to provide the highest quality eco-friendly products to our customers. The possibilities for artificial turf are seemingly endless and we have only just begun exploring.
Are you ready to take the next step? SYNLawn is here to help you transform your landscape with synthetic grass that helps the planet, remains beautiful year-round, and is safe for your children and pets. To learn more about all of the things that make Austin artificial grass special, contact us today to schedule your FREE consultation!
Please fill out all mandatory fields with an astrerisk *
Your information will be held confidential with our company.