EnviroLoc+™ is Green Artificial Grass Technology You Can See
As many of our customers know, SYNLawn is committed to offering not only the most realistic and highest performing Austin synthetic grass but providing products that give back to the environment and protect it. SYNLawn is the first company to offer the largest collection of USDA-certified artificial turf solutions in our industry. The products are highlighted for containing more than 60% plant-based content and our exclusive EnviroLoc+ backing system plays a large role in making this possible.
EnviroLoc+ is green you can see. This exclusive, state-of-the-art backing system acts as your landscape's security system and secures turf fibers into the surface of your Austin artificial turf to prevent shedding and ensure that your installation lasts for the many years you own it and can become reusable for future projects. In addition, EnviroLoc+ helps to nearly eliminate maintenance, saving our customers an incredible amount of time and money each year.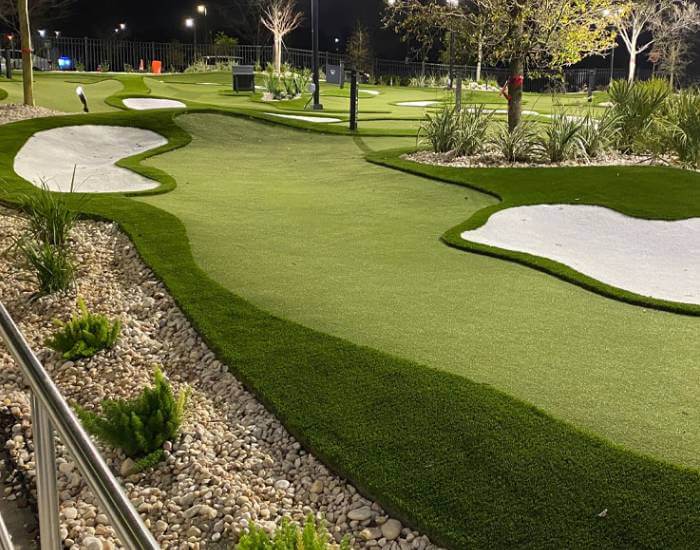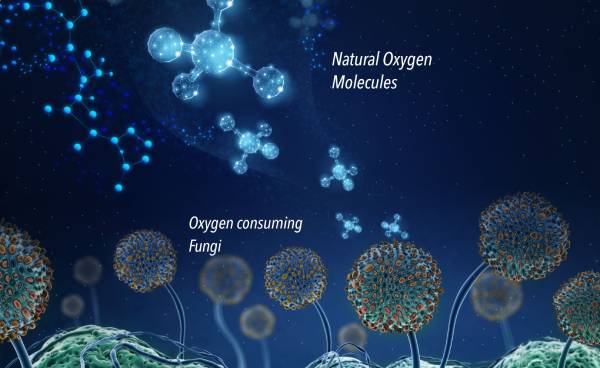 EnviroLoc+™ Keeps Austin Artificial Grass Looking Beautiful All Year Long
The EnviroLoc+ backing system substitutes a substantial amount of petroleum-based components with bio-based polymers generated from soybean oil, resulting in a strong anchor that binds grass strands while preventing shedding. The porous body of EnviroLoc+ allows for optimal drainage, allowing it to be utilized almost immediately after rain and preventing the build-up of mud. Finally, by assuring the sustainability of our artificial grass, we contribute to lessening the impact on local landfills and our carbon footprint.
Providing a positive environmental impact is one of our top priorities at SYNLawn, and that is why we take all of the necessary steps to ensure that our products are environmentally sustainable. Working in-house at our manufacturing facility in Dalton, GA, allows us to quality control Austin synthetic grass to ensure that we achieve our goals. Our partnership with US soy farmers also catalyzes our efforts as they help us source local materials including our sugar cane and soybean oil used in our turf fibers and backing system.
Created with a durable 2-part woven (Polypropylene and
Polyester) backing for a fuller tufted look.
Less fiber loss for a more environmentally responsible approach to synthetic grass.
Reduces algae and fungi growth to help alleviate allergies in the environment.
The long-life expectancy of SYNLawn® artificial grass reduces the impact on landfills, eliminates emissions from lawn care tools, and saves precious water resources.
EnviroLoc+™ Eliminates Algae and Fungi
EnviroLoc+ offers all of the incredible features and benefits made available by EnviroLoc™ as well as provides added protection against fungal growth and algae build-up. EnviroLoc+ includes a coating of the same highly effective antimicrobial by Sanitized® used in our Super Yarn™ technology.
Algae and fungi are well-known health hazards that can affect local fauna and generate toxic runoff water, and they flourish in warm, damp conditions. Algae cause dead zones by robbing the water of its natural oxygen, resulting in unhealthy water for wildlife to drink. Water treatment is particularly costly and difficult in this environment. Sanitized® antimicrobial effectively eliminates 99% of bacteria from turf surfaces to help prevent algae and fungi from forming altogether.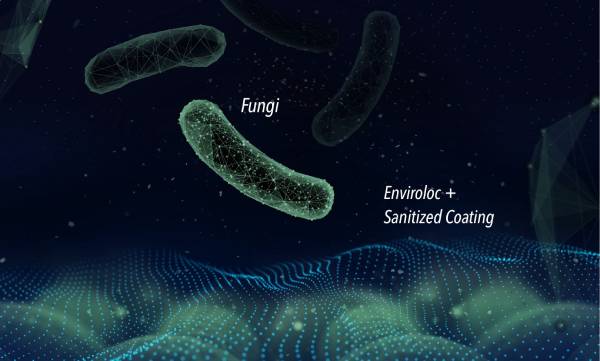 Here at SYNLawn, we have dedicated more than 50 years to both research and development to ensure that we stand apart from the competition. There may be many options for artificial grass on the market, however, there is only one product that does it all while preserving the environment.
IF the bottom of your artificial grass is not green, it doesn't include EnviroLoc+™ and is not made by SYNLawn. We believe in providing the best for our customers with both our products and our customer service. Our mission is to ensure that landscape design dreams become a reality.
For more information on EnviroLoc+, our products, and our services, contact SYNLawn Austin today to schedule a free consultation!
Please fill out all mandatory fields with an astrerisk *
Your information will be held confidential with our company.