Residential Artificial Grass in Austin, TX
To help transform lawns and yards at homes in Austin, TX, the team from SYNLawn Austin provides residential artificial grass. Our realistic-looking artificial turf offers a beneficial alternative to traditional grass. In doing so, it provides homes, homeowners, and their families in Austin, TX with grass surfaces that are beautiful year-round, durable, and incredibly low maintenance. 
Artificial Grass Surfaces for Austin Homes
Homes across Austin, TX rely on grass lawns, backyards, and landscapes for their outdoor spaces. These areas provide homeowners, their loved ones, and even their pets with a place to unwind outdoors and even entertain guests. However, conventional grass can be problematic. Not only does it require time-consuming and usually costly upkeep like watering and mowing, but it often looks less than ideal. So for homeowners interested in switching to grass surfaces that always look their best, resist wear and tear, and require little to no maintenance, the team at SYNLawn Austin has a solution for you: our American-made residential artificial grass.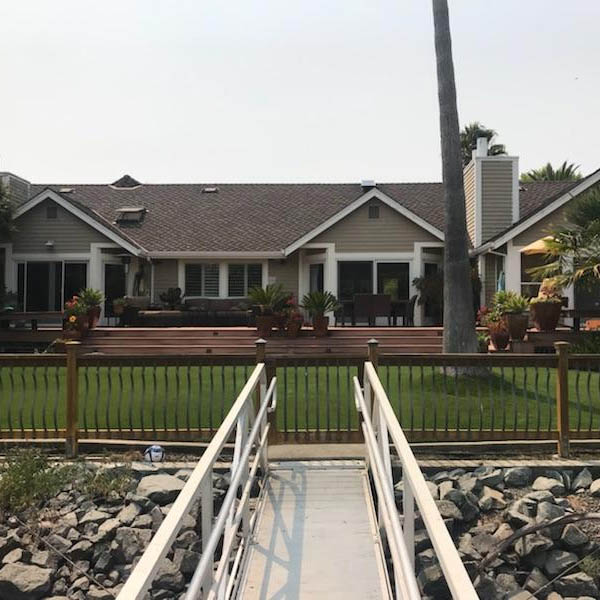 Advantages of Switching to Our Residential Artificial Grass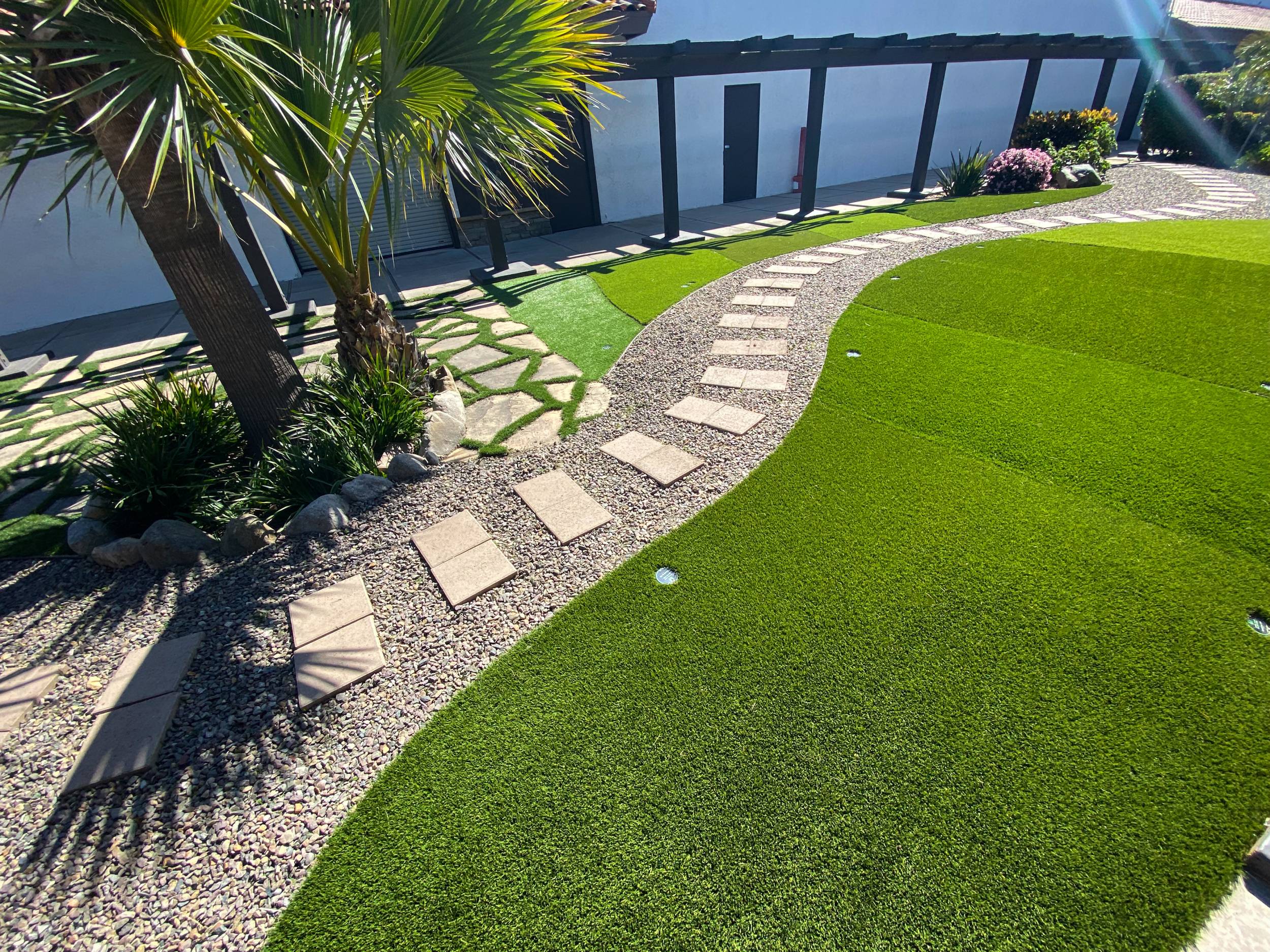 At SYNLawn Austin, our residential artificial grass products give homeowners and those who enjoy their property multiple advantages – especially when compared to traditional grass. Some of these many advantages include:
Consistently attractive artificial grass surfacing
Year-round greenery
Little upkeep
No watering
No mowing
Enhanced durability
Weather-resistant
Drought-resistant
Non-toxic
With an artificial grass front or backyard from us at SYNLawn Austin, you can have a spectacularly green space that helps you save time and money on maintenance, so you can spend your free time enjoying it with your loved ones.
Residential Lawns
To increase your home's curb appeal and own a consistent outdoor space, homeowners in Austin, TX should consider installing a residential artificial lawn. Our synthetic grass lawns realistically capture the beauty of conventional grass surfaces while eliminating maintenance responsibilities. This makes our turf a beautiful and cost-effective addition to homes all across Austin, Texas.
Pet-Friendly Grass
For homeowners with furry friends, our artificial pet grass can be the perfect addition to your yard! Not only is this specialized turf extra durable to resist wear and tear from dogs and other household pets, but it is also quick-draining, which makes cleaning as easy as spraying our pet turf down with water from a hose.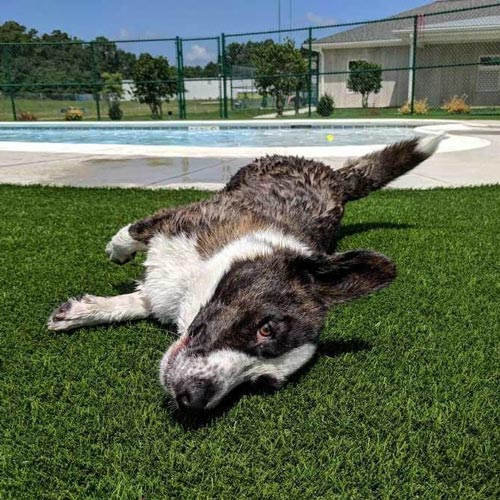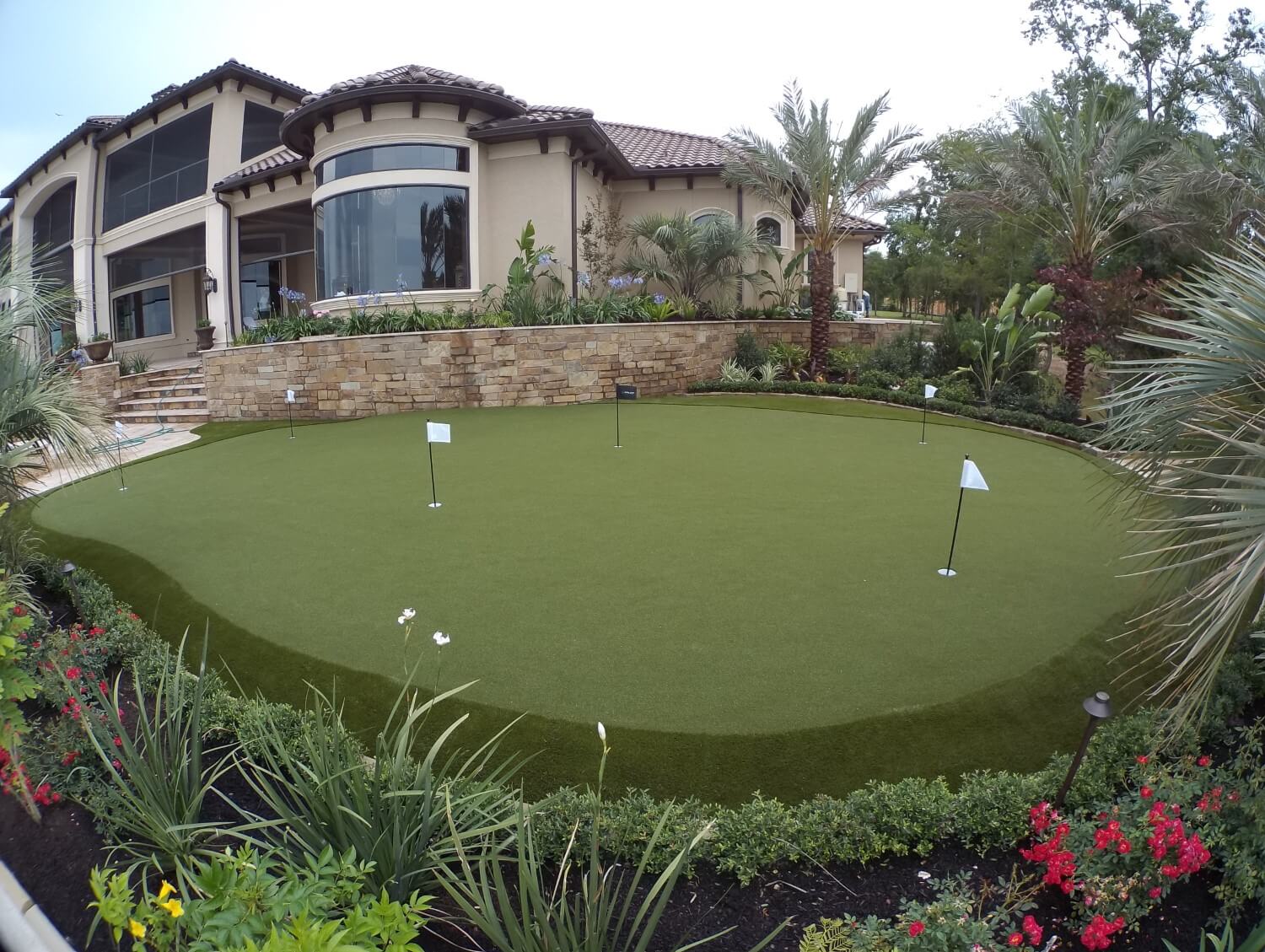 Synthetic Putting Greens
At SYNLawn Austin, our team can bring the fun of golf to your backyard with our artificial putting green installations. We utilize our signature synthetic golf greens, which mimic the playability of conventional golf grass. Yet unlike traditional golf surfaces, our artificial golf greens do not require time-consuming maintenance and resist the wear and tear of the game of golf. So instead of spending your time keeping up with a putting green, you can spend your time practicing your short game!
Kid-Friendly Playground Surfacing
For families in Austin, TX with a home playground, our artificial playground turf can help make the surface safer and cleaner for your littlest loved ones. This specialized surfacing is equipped with an extra layer of padding, which helps to reduce the risk for potential surface-related injuries. It is also easy to clean, which makes it both a safer and healthier option for children.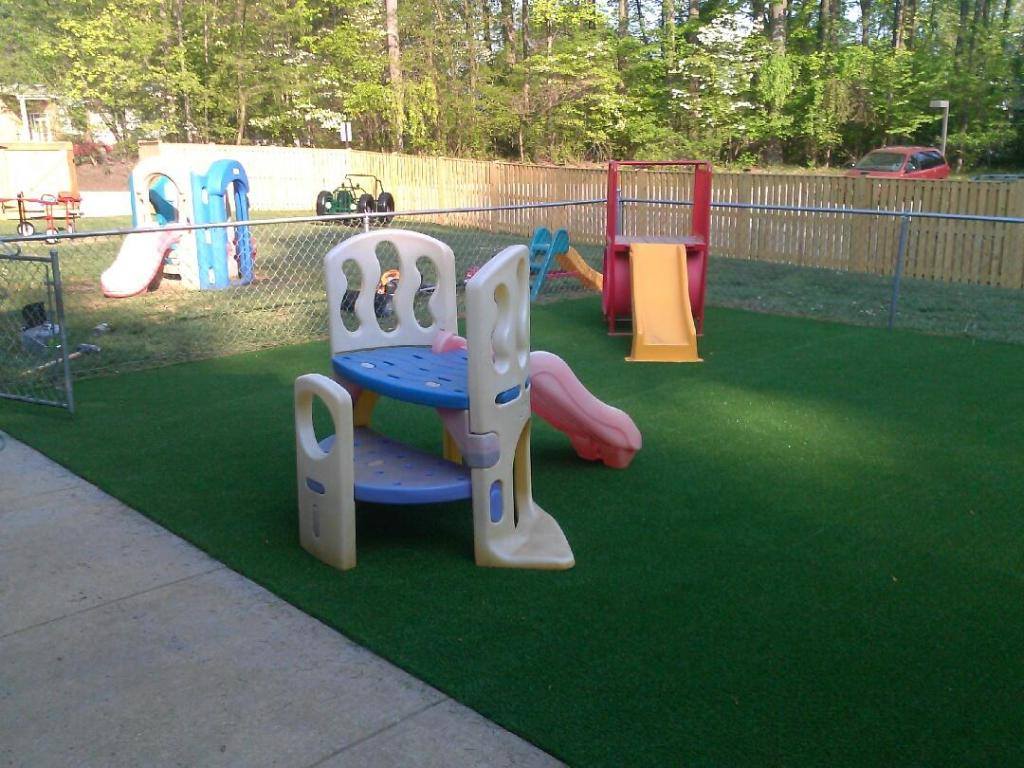 Get a Quote for Artificial Turf Installation in Austin, TX!
At SYNLawn Austin, we offer an assortment of residential artificial grass products for homes all across Austin, Texas. From our synthetic pet grass to our artificial golf greens, our various turf types address the needs of all kinds of homeowners. No matter which type you choose, you can rest assured that your new artificial grass lawn, landscape, or putting green will look consistently lush and green with little upkeep!
Contact us today to learn more and receive a free quote for our artificial turf installation services in Austin, TX!
Please fill out all mandatory fields with an astrerisk *
Your information will be held confidential with our company.