Rooftop Artificial Grass, Deck Turf, and Synthetic Patio Grass
Capture the rooftop, deck or patio at your commercial location and transform it into a welcoming space for customers or employees. Unused or underutilized commercial real estate space wastes money every day! Reimburse your investment with a commercial artificial rooftop from SYNLawn® Austin.
SYNLawn® Austin offers realistic, creative, and unique synthetic grass designs for your business to upgrade your patio, deck, or rooftop lounge. In every major city across our nation, artificial lawns are becoming an essential component of urban landscape designs. SYNLawn® synthetic grass is ideal for commercial applications because of the low maintenance, high durability, and cost savings. As businesses spend less time and money on maintaining landscapes, they focus more on their core business objectives.
In addition, customers and employees in Austin have become more environmentally aware. Companies looking to join in the environmentally supportive messages find artificial turf an exceptional opportunity.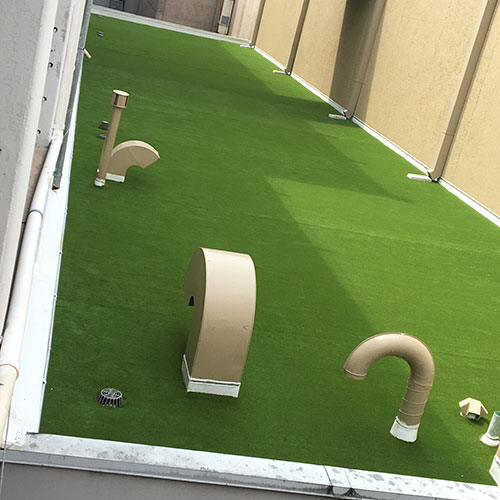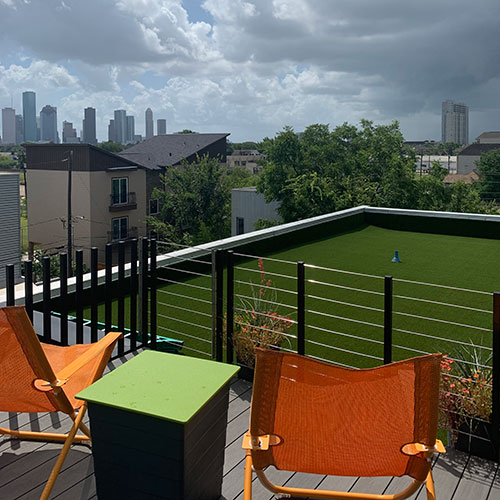 Installing natural grass on a rooftop patio is quite an ordeal. The weight can be a problem, especially for older buildings, and irrigation can create potential leaking issues. That's why savvy Austin companies are installing SYNLawn® rooftop grass. It doesn't require watering, it's light enough that even older buildings are safe, and it looks stunning year-round. In addition, with exclusive HeatBlock™ technology, surface temperatures are significantly cooler when compared to other brands. SYNLawn® artificial grass provides unparalleled comfort on the roof, even on the hottest of Texas summer days.
Remarkably realistic-looking, SYNLawn® synthetic grass astonishes many people when they see it for the first time. Using our experienced designers and installers, your rooftop will become a haven in no time!
Commercial Industry Applications
SYNLawn® Austin provides commercial artificial grass for decks and roofing for the following business applications.
Restaurants / Bars / Hotels
Sport Centers / Miniature Golf
Apartment / Condo Rooftops and Decks
Business Centers Rooftops and Decks
Municipalities / City Projects
Daycare Centers / Schools & School
District Projects
Universities / College Campus
SYNLawn® Commercial Rooftop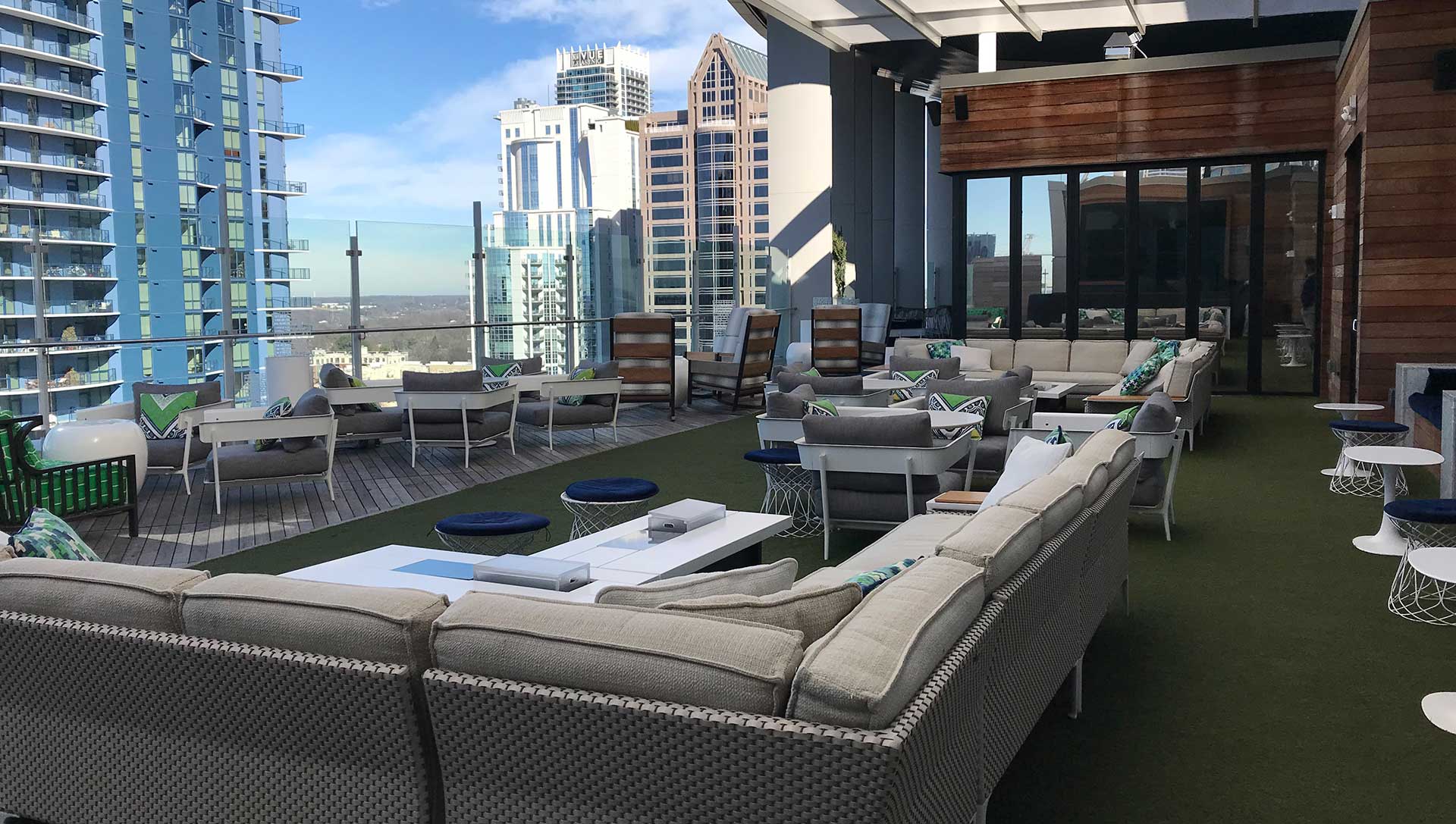 SYNLawn® has unique rooftop, patio, and deck synthetic turf solutions suitable for all business applications. Expand that rooftop deck or patio to create an employee lounge or meeting space with these state-of-the-art synthetic grass products.
Learn how you could save the environment a little more in your workplace with beautiful, inviting SYNLawn® artificial turf. Call today to get more information on bringing your business space to life.