Artificial Grass in Marble Falls, TX
SYNLawn Austin is changing the way that landscapes are designed with our artificial grass for homes, businesses, and more in Marble Falls, TX. We have instilled years of research and development into our artificial turf to provide high levels of quality, durability, realism, and performance. We are proud to offer some of the most technologically advanced and eco-friendly artificial grass in Marble Falls. From lawns to putting greens to playgrounds and beyond, our SYNLawn Austin synthetic turf is perfect for a growing list of applications, including the following: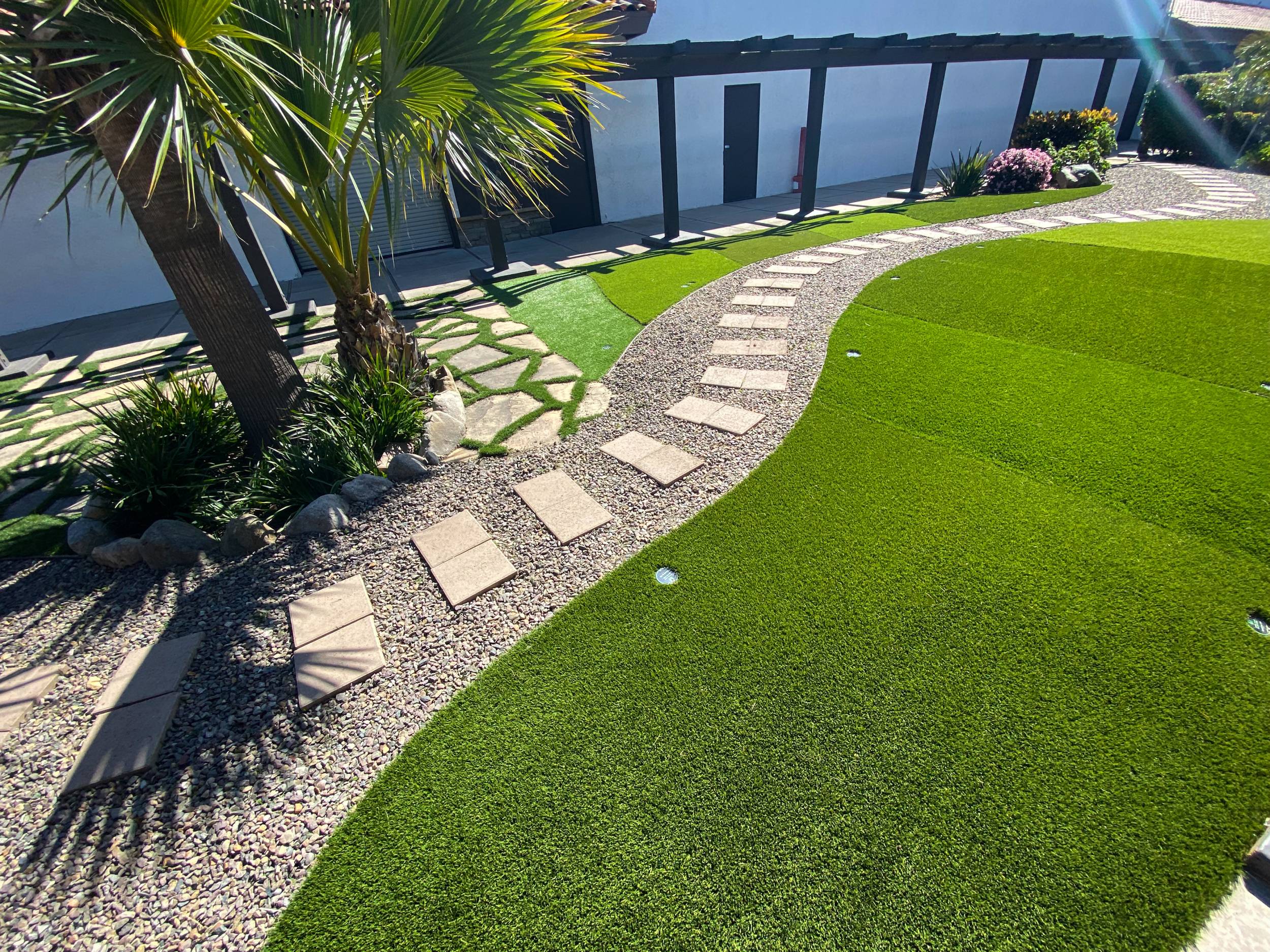 Residential Artificial Grass in Marble Falls, TX
Homeowners are loving the freedom they can achieve by making the switch to our Marble Falls artificial turf. Customers are saving on their water bills, greatly reducing their carbon emissions by no longer using a lawn mower, and reclaiming the time they normally lose on endless maintenance. Our artificial grass options do not require mowing, watering, or fertilizing. With the help of our exclusive synthetic turf technologies and UV-stabilized yarns, we offer our customers durable and fade-resistant artificial grass. Other advantages of our superior synthetic grass products include the following:
Super Yarn™ antimicrobial yarn combines antimicrobial by Sanitized®, DualChill™, and StatBlock™ technology
Environmentally safer and made with recyclable components
Made with a highly durable and plant-based, soy backing system called EnviroLoc™
Super Drain+ allows for liquids to drain at a rate of up to 1,200 inches per hour
Delustered and UV protected – with weather resistance for long-lasting durability and realism
Odor-controlling top-dressing reduces odors caused by ammonia in pet waste
Safer for children
Pet-friendly
Hypoallergenic
Made in the USA
Competitive warranty
Commercial Turf Installation in Marble Falls, TX
With superior resilience to heavy foot traffic and the many eco-friendly benefits that are inherent in our SYNLawn Austin synthetic grass, many commercial clients in Marble Falls, Texas, rely on us for their landscape installations. SYNLawn works closely with a list of industry professionals and has an ongoing, strong relationship with American soy farmers. With their help, we create safer, cleaner, and greener environments. We are the first to utilize plant-based materials in our manufacturing process and the only company in the area to offer USDA-certified options. As a result, with minimal upkeep, your business landscape will last for years to come.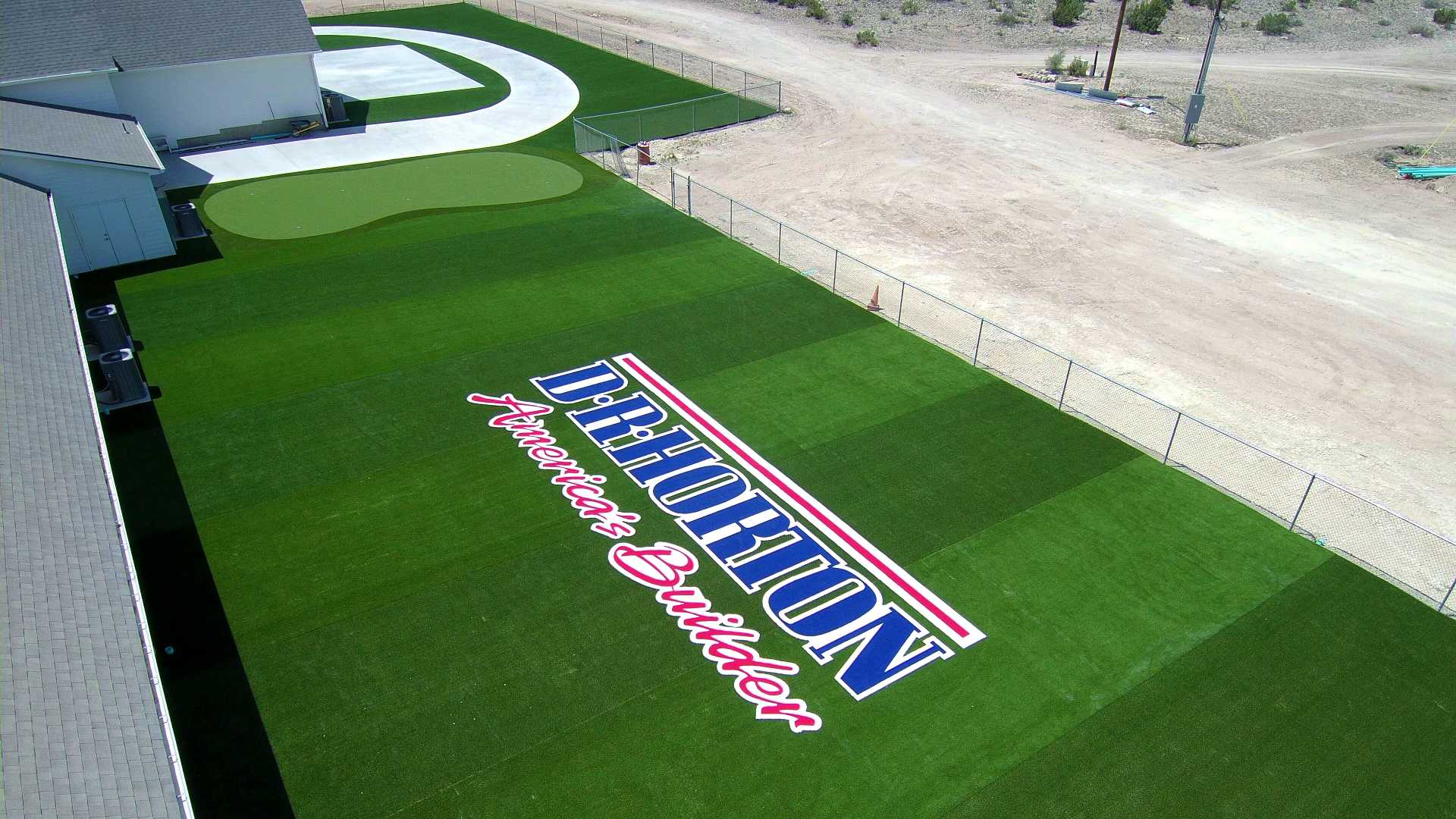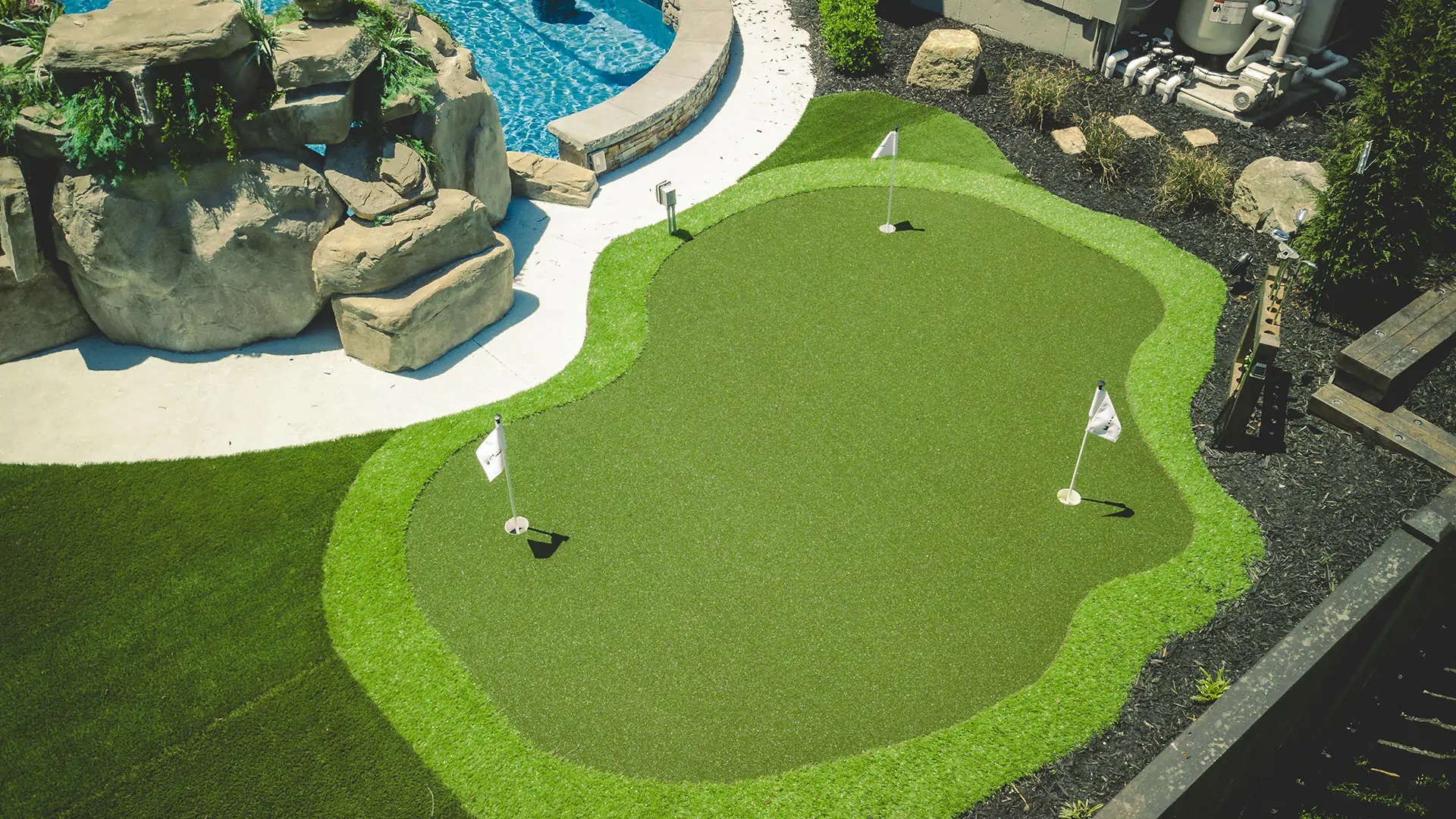 Marble Falls, TX Putting Green Turf
Bring home the PGA-caliber quality and performance you desire in Marble Falls with artificial golf turf and putting greens from SYNLawn Austin. Engineered with the help of professional golf coach Dave Pelz, our SYNLawn Austin synthetic golf greens replicate the appearance and behavior of traditional golf grass as closely as possible. Our artificial golf turf is proven to help you increase your performance and lower your scores. This is because they offer a realistic putt, true ball roll, and natural slowdown characteristics. In addition, our artificial putting green turf can be customized with obstacles, fairway, fringe, and rough options, as well as LED cup lights for a touch of personal flair.
Safer and Cleaner Pet Turf in Marble Falls, TX
People and pets alike can benefit from SYNLawn Austin artificial dog and pet grass, which is our best option for pet areas, dog parks, backyards, and other locations. With our long-lasting, incredibly durable synthetic pet turf, you can eliminate fading, muddy paws, and holes in your grass while still maintaining its opulent beauty all year long. Our synthetic dog and pet grass is also treated with a sanitized antibacterial to aid in preventing fleas, ticks, and fungal development. This potent antibacterial helps destroy up to 99% of germs to protect the health of your loved ones.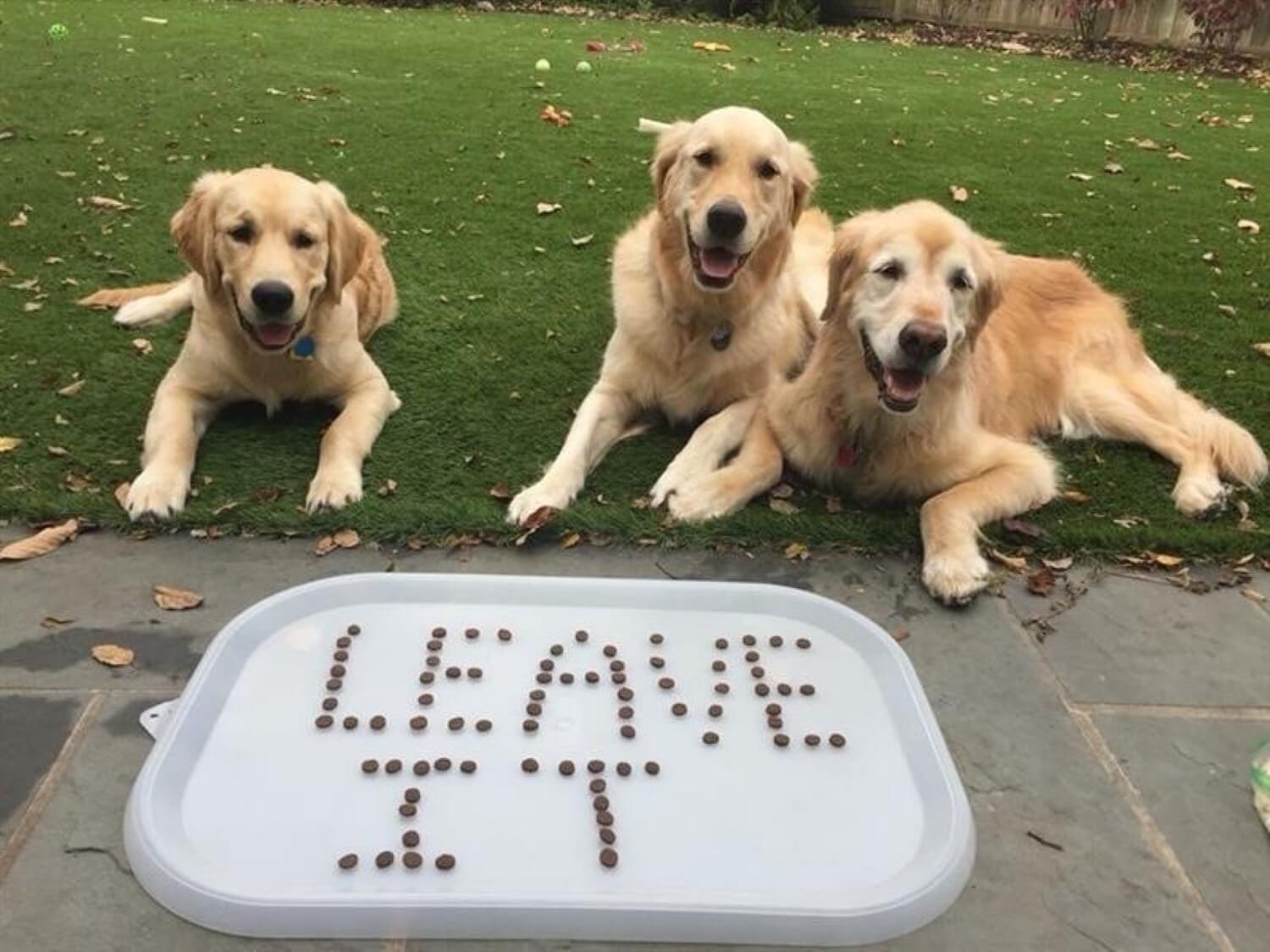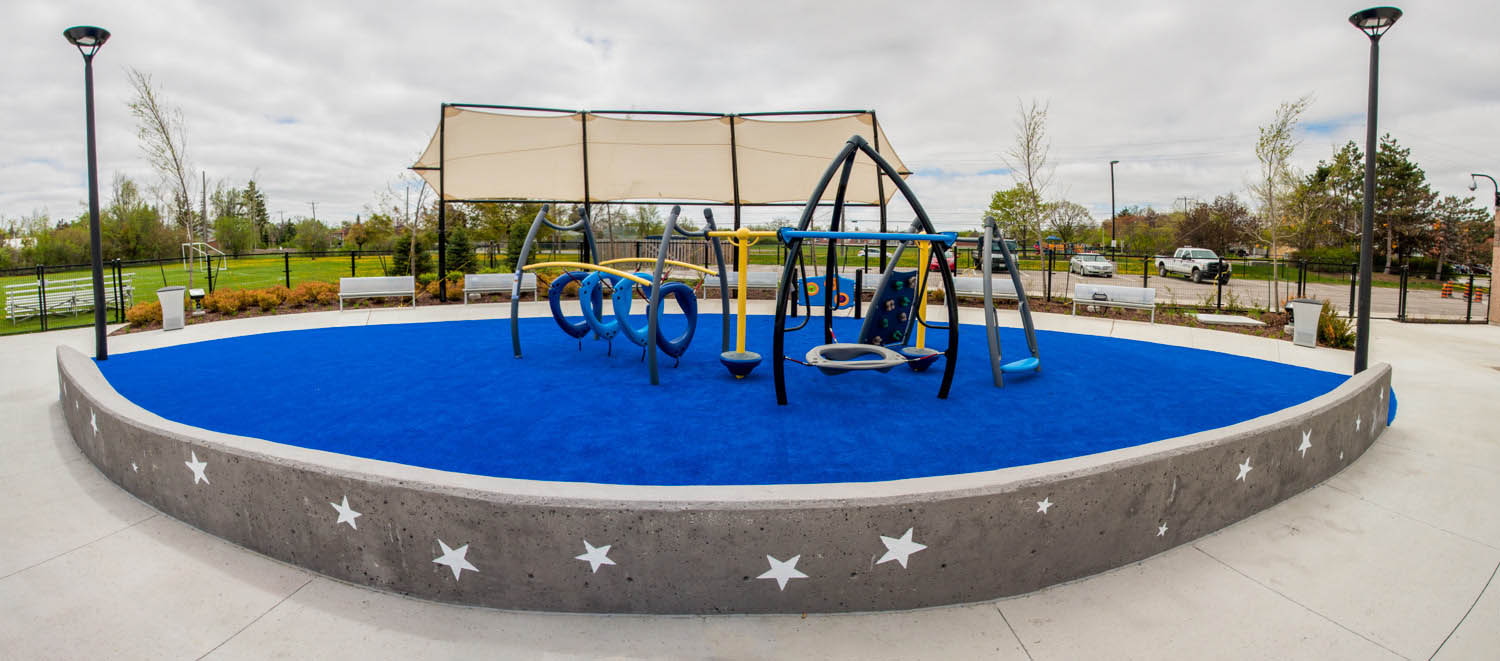 Playground Turf Systems with Commercial Safety Standards
At SYNLawn Austin, we are committed to offering safer playgrounds to children in the Marble Falls area with our artificial playground turf. This surface is designed to provide more durable and long-lasting play surfaces for city parks and school playgrounds, ensuring long-term safety features at every installation. Our synthetic playground systems help ensure that your landscaping complies with stringent safety requirements, offers a more hygienic environment for children to play on, offers outstanding durability and performance, and much more.
Contact Us Today for Details!
SYNLawn Austin offers top-notch levels of customer service and precise artificial grass installations throughout Marble Falls, TX and surrounding areas. We work closely with our customers to ensure that their specifications are met to the highest degree possible. Our Marble Falls artificial grass is available at affordable pricing – with payment plans available to fit virtually every budget. For more information about SYNLawn Austin artificial grass in Marble Falls, contact us today to take advantage of your free consultation!
Please fill out all mandatory fields with an astrerisk *
Your information will be held confidential with our company.