Residential Artificial Grass Installation in Austin, TX
SYNLawn wants its residents to enjoy the freedom that Austin artificial grass provides. The reality is, maintaining natural grass takes up a substantial amount of time and money. Not to mention the mess that comes with mowing, watering, and fertilizing. SYNLawn manufactures synthetic grass that maintains its beauty all year long without more than a sweep at your convenience. This is a result of more than 50 years of dedicated research and development. We work closely with US soy farmers so that we can utilize eco-friendly materials to innovate turf technologies and exclusive benefits that allow your landscape to remain luscious and vibrant, rain or shine.
Unmatched Installation Quality
It is incredibly important to us that the quality of our installations live up to the quality of our products. For this reason, we ensure that every installation we complete is done right the first time free of seams or bumps, and effortlessly integrates with your existing landscape to further the neutral and luxurious appearance of our synthetic turf and prevent injuries. Our technicians are expertly trained and will not settle for a half-done job. Your satisfaction is our priority.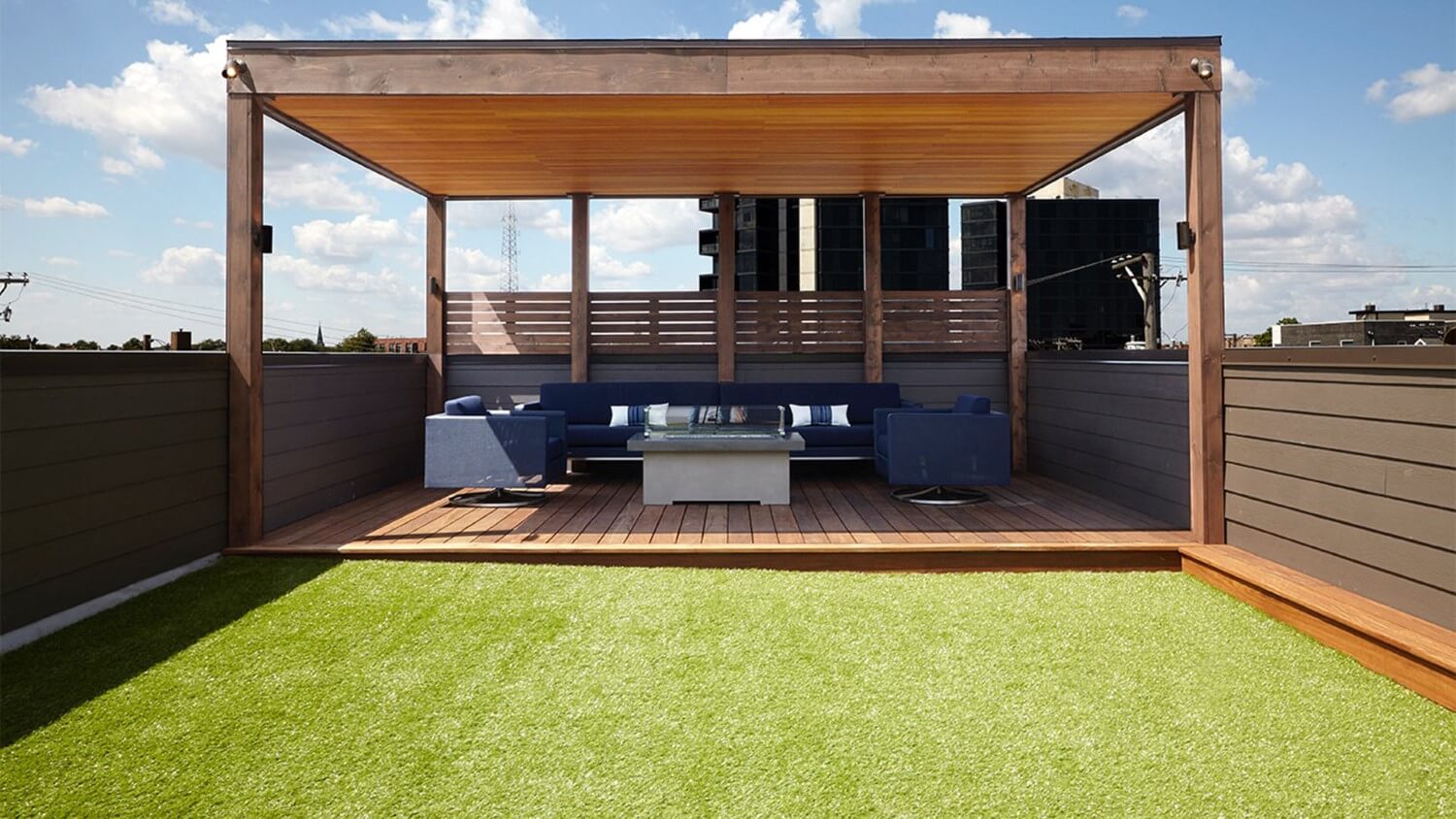 Applications of Residential Artificial Grass in Austin, TX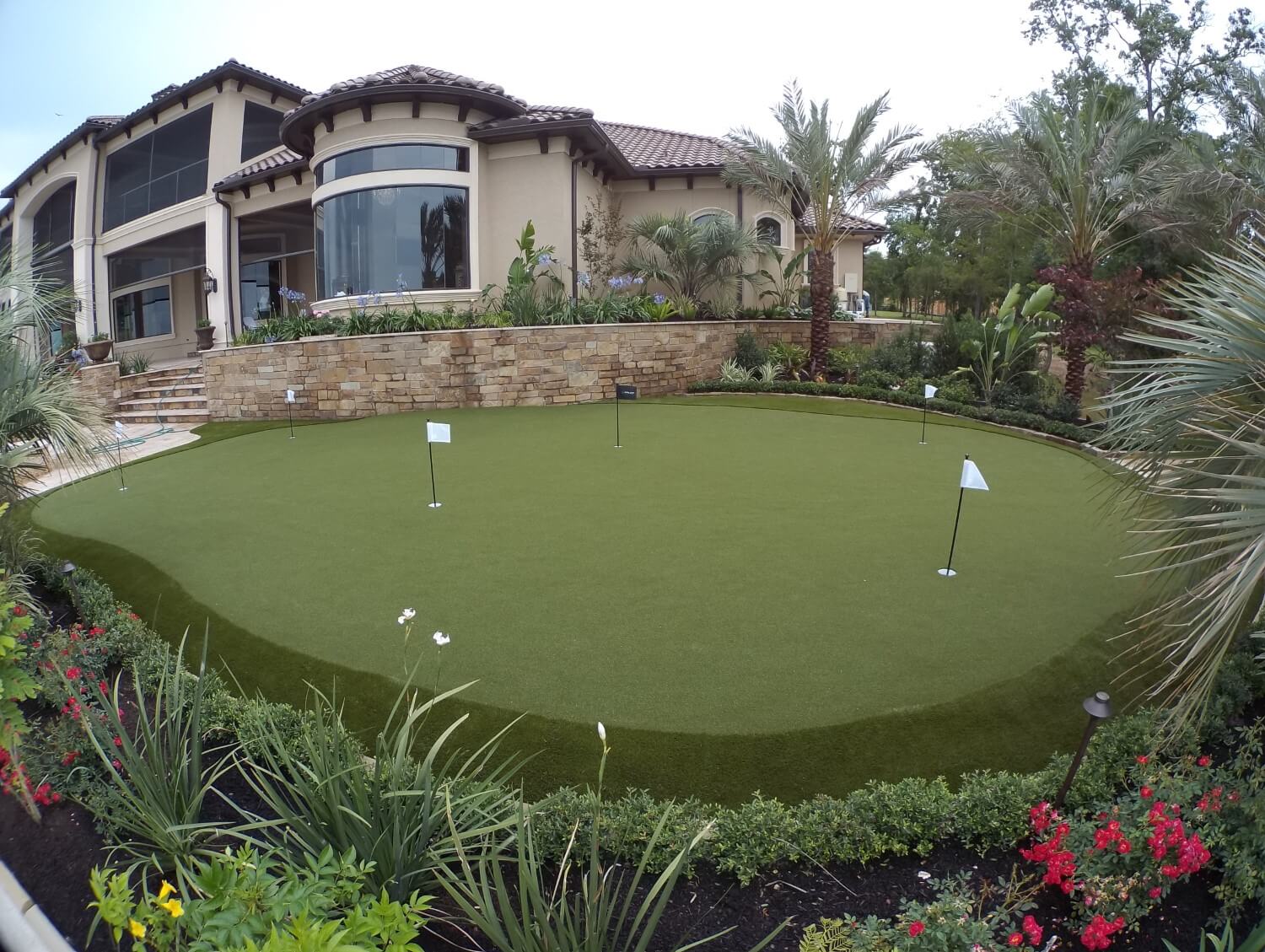 Over the years, the list of applications our synthetic turf is compatible with has grown far beyond lawn installation. Thanks to the superior durability and versatility of SYNLawn synthetic turf, can effortlessly withstand high activity and heavy foot traffic. In addition, you can feel confident knowing that your installation has been weather tested to survive the harshest sunlight, freezing temperatures, and unpredictable downpours.
Applications for SYNLawn synthetic grass include, but are not limited to:
The Most Environmentally Sustainable Artificial Turf
As the largest provider and manufacturer of Austin synthetic grass, we feel that we have a responsibility to ensure that our products are as friendly to the environment as possible. This means starting with the materials that we use to create them. With the help of soy farmers, we locally source renewable components such as sugar cane, and soybean oil to replace significant portions of petroleum that leave behind a much higher carbon footprint. It doesn't stop there, because our eco-friendly turf does not require traditional maintenance, we can save homeowners thousands of gallons of water, and eliminate nearly 100 pounds of carbon emitted by a single gas-powered lawn mower. SYNLawn makes it easy for environmentally conscious customers to do their part to protect our ecological future.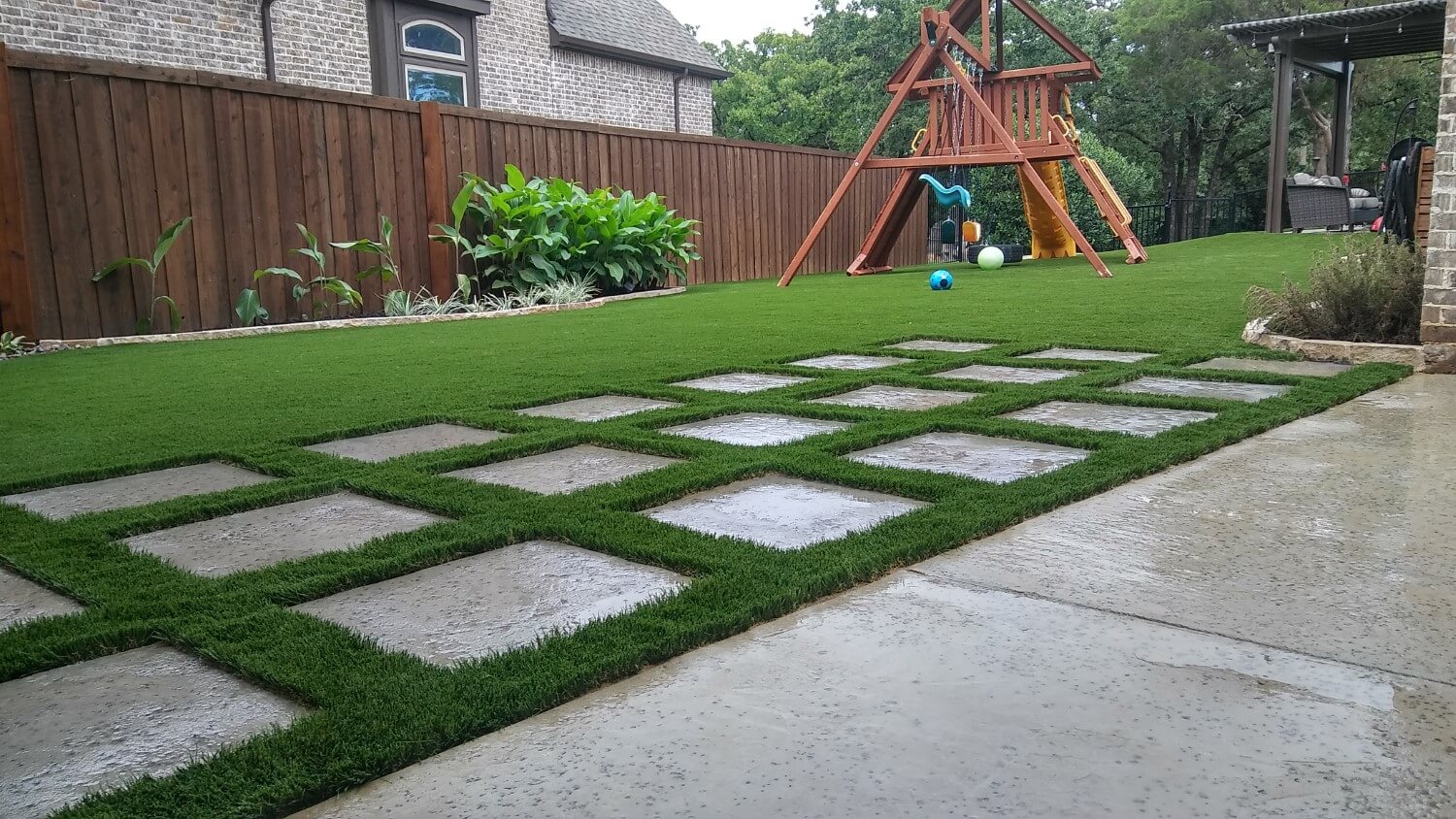 Additional benefits include:
HeatBlock™ technology keeps surfaces up to 20% cooler than alternative brands
ASTM E-108 Class A fire rated and tested to help prevent the spread of fries
Made in the USA with renewable materials
UV-stabilized turf yarns resist fading
OmegaBlade™ technology keeps grass blades in an upright position with a horseshoe shape design
Resists shedding and provides optimal drainage thanks to our plant-based EnviroLoc+™ backing system
SYNLawn is dedicated to helping its residential customers achieve the landscape of their dreams with Austin artificial grass. We work closely with you to understand your specifications so that we can complete your project correctly the first time. For more information on SYNLawn artificial turf, contact us to schedule your free consultation today!
Please fill out all mandatory fields with an astrerisk *
Your information will be held confidential with our company.