Artificial Living Walls in austin
For a Vertical Wall Garden that makes a Statement

Vertical wall gardens used to be reserved for a few mansions and commercial locations. However, now you can have a synthetic living wall in any application including your home and business. When you or your guests enter the premises, they will be warmly welcomed into a fresh and exceptionally luxurious space.
Each panel connects to the others, so you decide exactly how long and wide you want your green wall. Use it as a feature in your foyer or to spruce up a dull, empty wall. In addition, an artificial vertical garden works as an extraordinary privacy screen near the pool and provides enhanced noise reduction.
Seamlessly connect the customizable panels with different plant mixes. SYNLawn® plant walls manage to capture incredibly realistic shades, colors, and the essence of the movement of living plants. Custom walls installed indoors or outdoors bring common areas, patios, great rooms, and roof terraces to life. UV-stable foliage reduces fading for long-lasting beauty.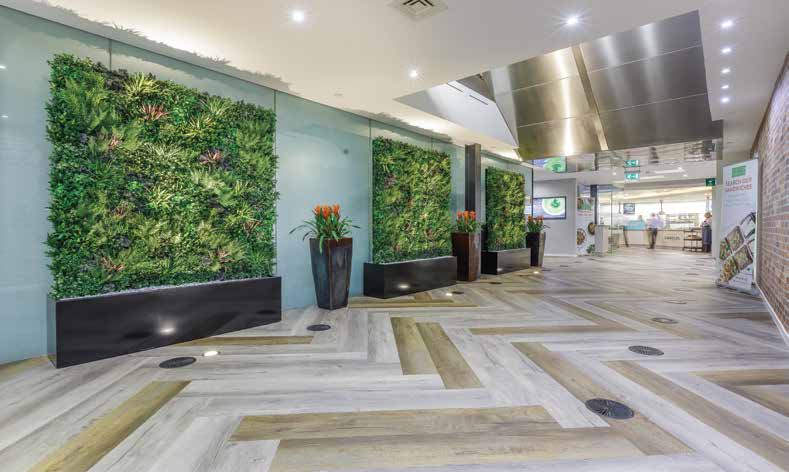 How to Choose a Synthetic Green Wall
How exactly do you choose where to put your artificial vertical garden? And how do you decide which of the plant panels to use in which section?
Usually, the place to start to decide where a living wall can go is to determine where the plants can survive. You need to consider the irrigation system and the growth medium. But with a synthetic living wall, you can eliminate those questions entirely. Focus on where you want to make that stunning impression. Most homeowners wanting an indoor feature wall choose either the foyer or an otherwise uninteresting wall section in the great room. Some creative homeowners find a synthetic green wall to be a luxurious addition to an 'en suite' bathroom or master suite.
Our surroundings play a role in our health and well-being. A stunning plant wall indoors in a residential application here in Austin will make your home an inviting place to be. A vertical garden wall outdoors becomes an immediately effective and attractive privacy screen, ideal for pool and BBQ areas.
Is your home in Austin ready for a vertical garden wall? Contact us today to learn more