Lakeway Artificial Grass Installation for Residential and Commercial Applications
Here in Lakeway, Texas, those in search of artificial grass choose SYNLawn® Austin. Our ultra-realistic and eco-friendly artificial turf is accommodating to all of the possible design decisions you have made to create your dream landscape.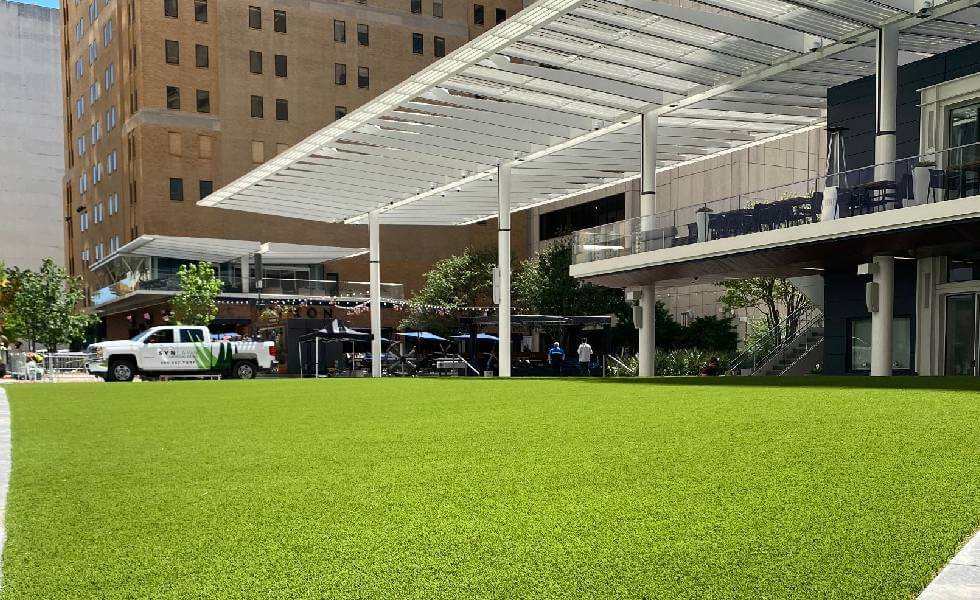 You can look forward to lush and vibrant grass all year long, without regular upkeep, and enjoy the savings in both time and money that you can reinvest into what matters to you the most.
Benefits of Lakeway artificial grass include:
Provides a realistic alternative to natural grass
Easy maintenance
Environmentally safe, made with recyclable components
Made with a soy-based backing system called Enviroloc™
Super Yarn™ technology combines antimicrobial by
Sanitized®, DualChill™, and StatBlock™ technology
Delustered and UV protected turf fibers made from sugar cane
Weather resistance for long-lasting durability
Odor-controlling top-dressing reduces odors caused by ammonia in pet waste
Fire safe and tested
Allergen-free
SYNLawn® Austin works closely with commercial properties and professionals to create surroundings that are safer, cleaner, and more environmentally stable than we've ever seen before. These properties benefit daily from the superior performance and durability provided by our synthetic grass. We create stunning impressions that last a lifetime for common areas, business fronts, shopping malls, sports facilities, rooftops, decks, patios, apartment complexes, and so many more.
Transform Your Rooftop, Deck, & Patio
Many of us today don't know what to do with awkward spaces on our rooftops, decks, and patios. With SYNLawn® artificial grass installation in Lakeway, TX, you can create more usable and enjoyable spaces! Our versatile artificial turf can make itself at home in any space of any size and instantly increase your property value as well as give you a new place to spend time with friends, family, employees, and more. Our UV stabilized yarns prevent even climates with harsh sunlight from direct exposure. Our products are weather tested and suitable for all climates. In addition, we are the first artificial turf company to offer an expanded collection of ASTM E108 Class A fire rated turf products.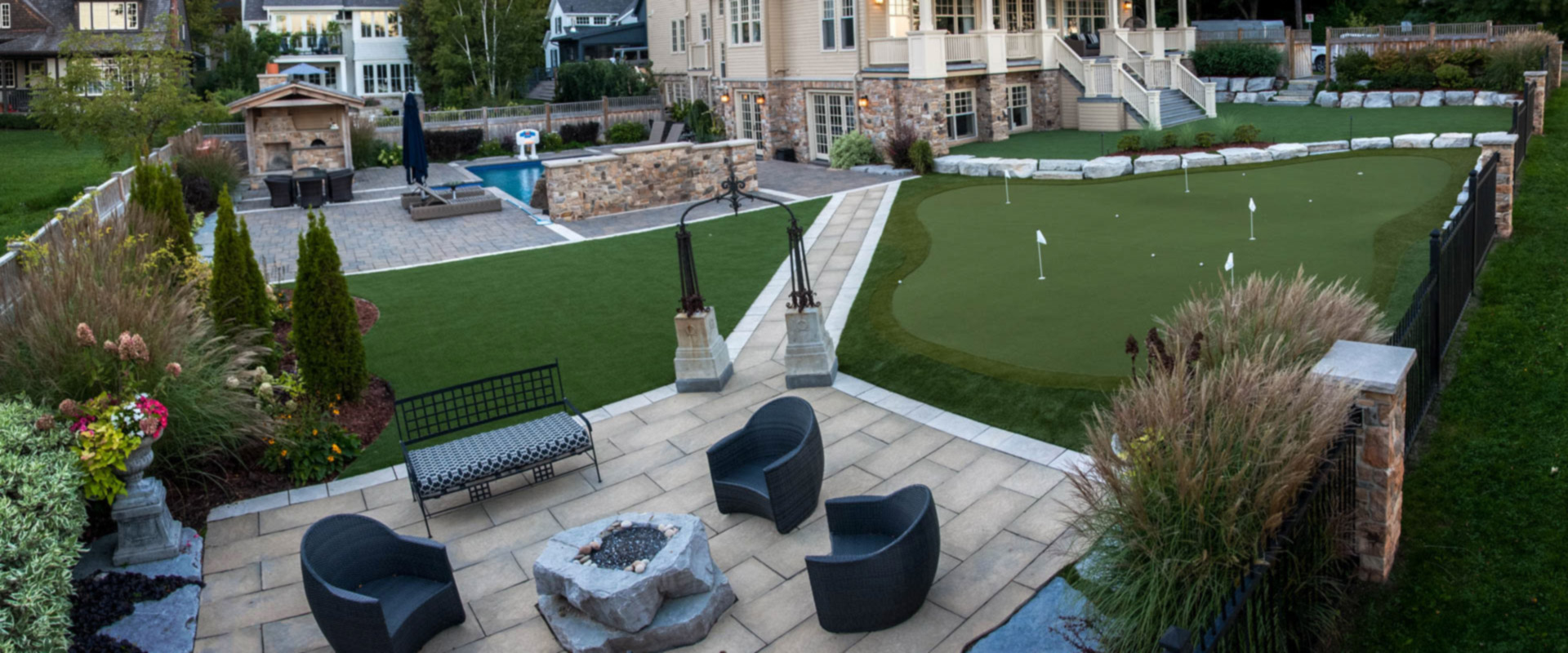 SYNLawn® Golf Greens Take Your Game to the Next Level
With state-of-the-art putting greens from SYNLawn®, you can practice your short game in the privacy of your own backyard environments. We partnered with world-famous golf coach Dave Pelz to create PGA-Caliber golf greens that look and perform like traditional golf grass. Our Lakeway golf greens are designed to provide the most authentic experience possible, with genuine ball bounce, challenging chipping surfaces, and natural slowing characteristics. Customize your own putting green with sand traps, bunkers, LED cup lights, and more.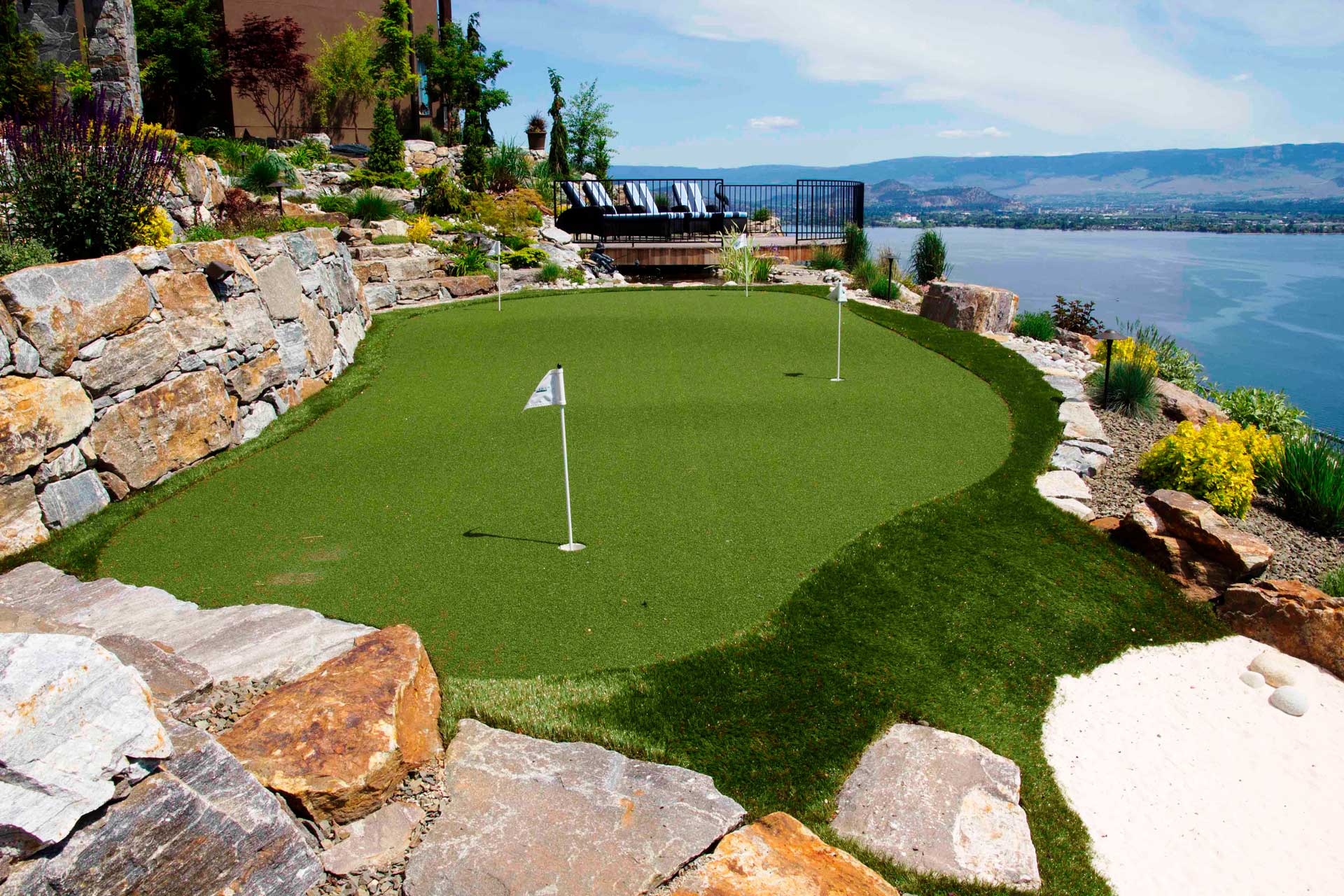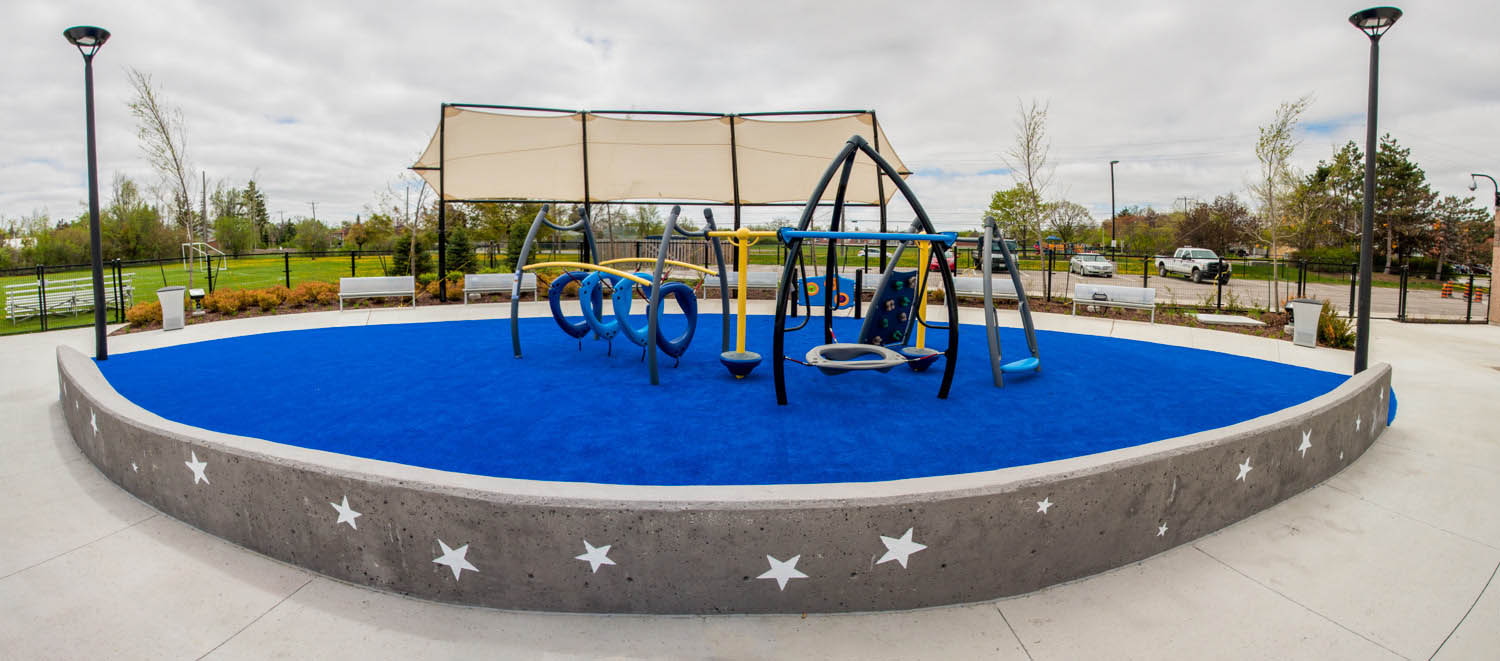 Our playground systems have been certified by ASTM, ADA, and IPEMA to ensure our children's safety. Our Lakeway playground grass is designed to stay in place making it fully accessible to wheelchairs. We ensure that fall heights are strictly adhered to, and we are the only company that provides an expanded array of ASTM Class A fire-rated equipment for further safety on every installation. Our long-lasting fibers are backed by the longest manufacturer's warranty, guaranteeing that your playground turf keeps its vibrancy and functionality throughout the year.
VistaFolia® Artificial Green Walls in Lakeway, TX
We provide weather-resistant, ultra-realistic Lakeway artificial living walls that can be customized to meet any home or business design. Our green wall panel system was developed to address the issue of greening areas where actual plants are impossible to grow, and it will breathe new life into barren and abandoned vertical surfaces.
5-year warranty
Quick and easy installation process
The perfect enhancement to any indoor or outdoor designs
8 varieties of colors and textures boxes to customize your panels with
Lightweight panels designed to allow free movement of air
Unmatched realism: exact colors, shadings, and dimensions
UV-protection to minimize fading of outdoor installations
Customizable arrangements with a range of color boxes
Manufactured to ISO 9001 quality standards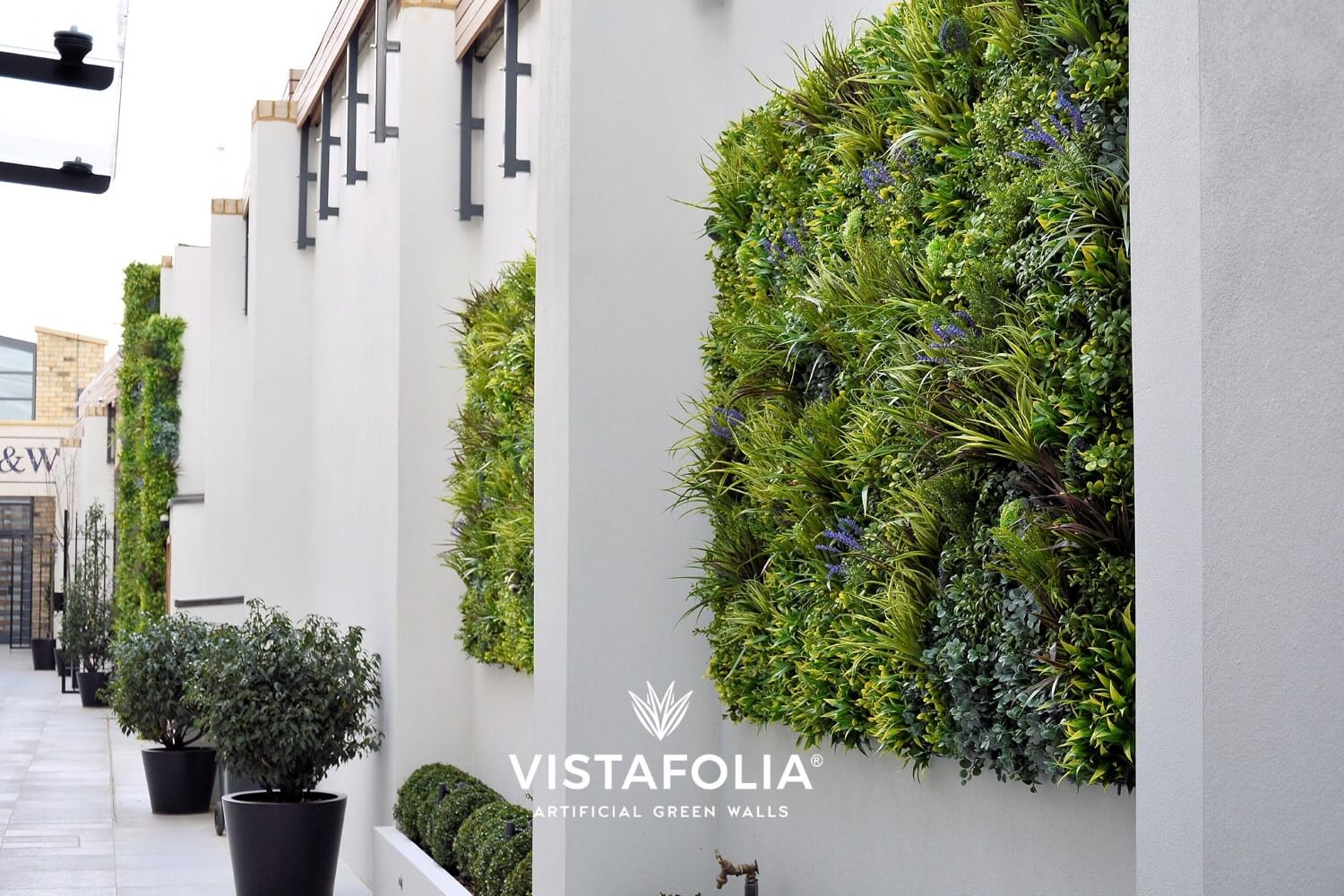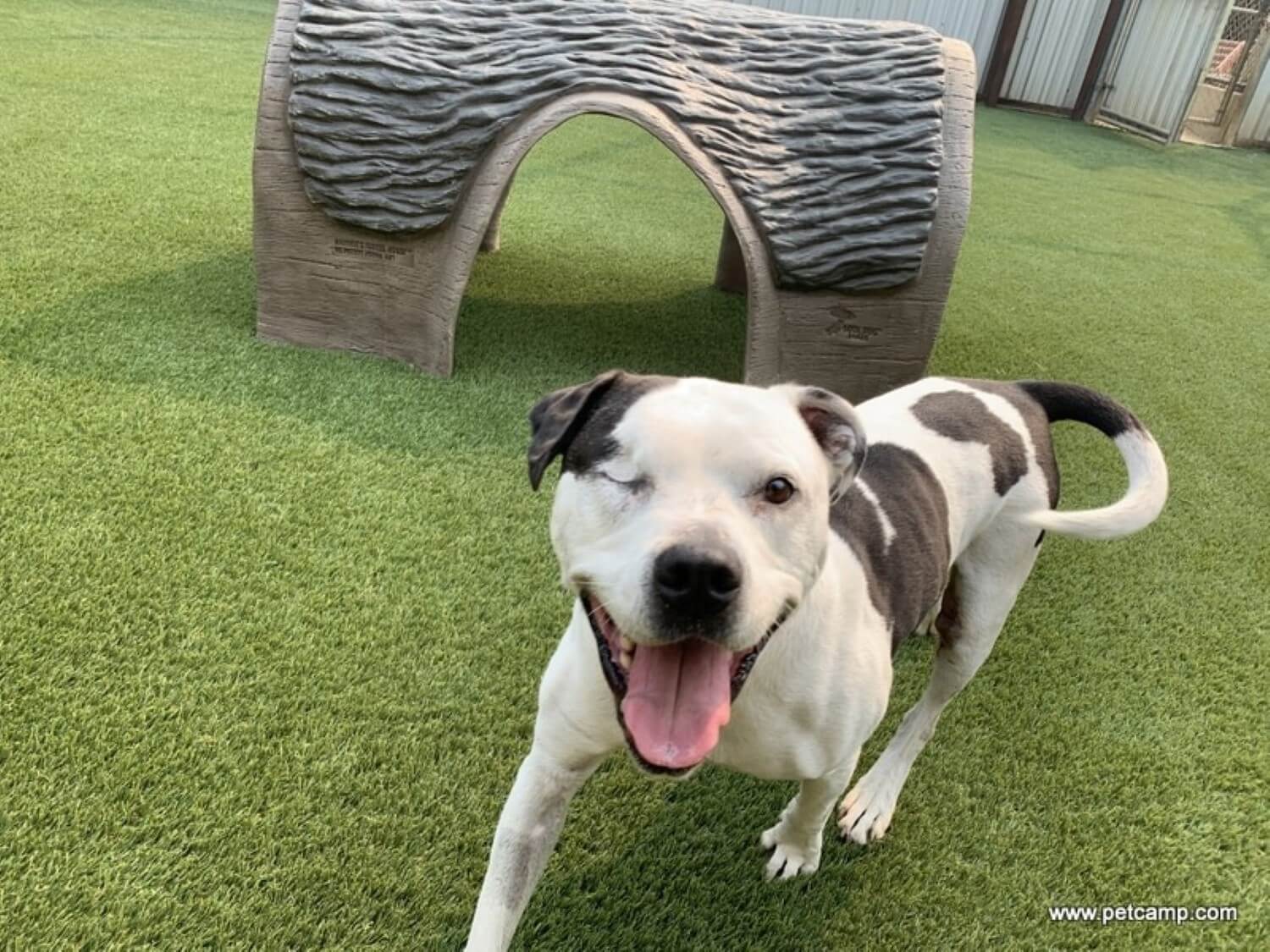 The Sanitary and Mud-free Solution to Pet-friendly Lawns
No more holes, muddy paws, or unwanted pests! SYNLawn® artificial pet turf is a pet lover's dream. Our Lakeway pet turf provides the same longevity, durability, and performance that our customers have come to expect from our products and includes our revolutionary innovations in their manufacturing, making them the top choice for pet area installation. With the addition of Sanitized® antimicrobial, your pets are safe from up to 99% of bacterial and fungal growth, fleas, ticks, and more.
Additional benefits of our pet systems include:
Odor control through the incorporation of Envirofill® acrylic infill
Stain-resistant and easy to clean
Optimal drainage at a rate of 90 inches per hour
Added security upgrades for destructive pets, and more
SYNLawn® has dedicated the last 50 years to committing to our customer's designs and specifications to provide the ultimate level of customer service as well as meticulous installations. Begin the process of transforming your landscape with the most advanced and eco-friendly artificial grass Lakeway has ever known.
Contact us today to schedule a free consultation!
Please fill out all mandatory fields with an astrerisk *
Your information will be held confidential with our company.