Commercial and Residential Synthetic Grass Installations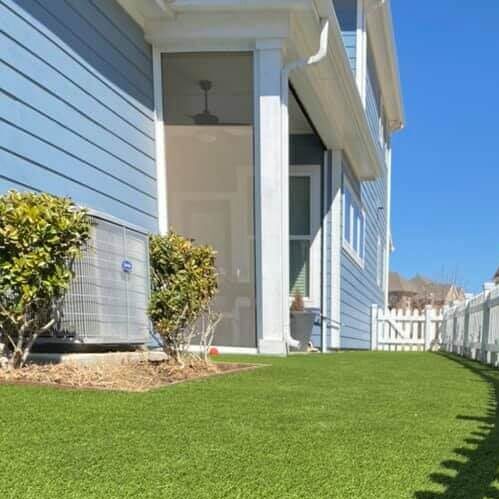 Commercial and Residential Synthetic Grass Installations
Business owners and homeowners alike in Georgetown, TX, are looking for artificial turf options to replace traditional lawns. With the time and money savings, and the latest technology, synthetic turf can be hard to resist.
Plant-Based, Hyper-Realistic Artificial Turf Fibers
Antimicrobial Technology
Heat Reduction Technology
Eco-Friendliness
Custom Designs
Heat Reduction Technology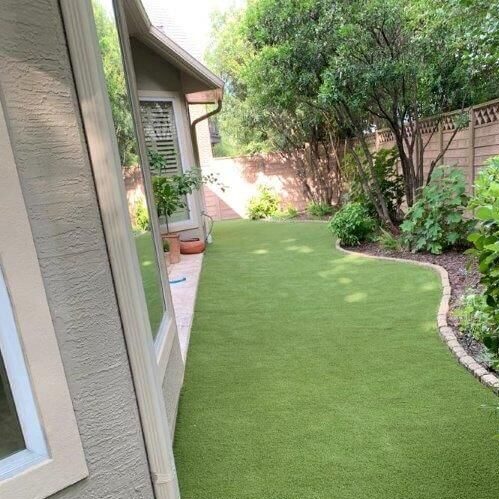 Exclusive SYNLawn® HeatBlock™ technology keeps artificial turf significantly cooler than other everyday fake grass turf with flat blades. Pets are more comfortable, kids can play in bare feet, and adults love to walk shoeless poolside, even on the hottest of Texan summer days.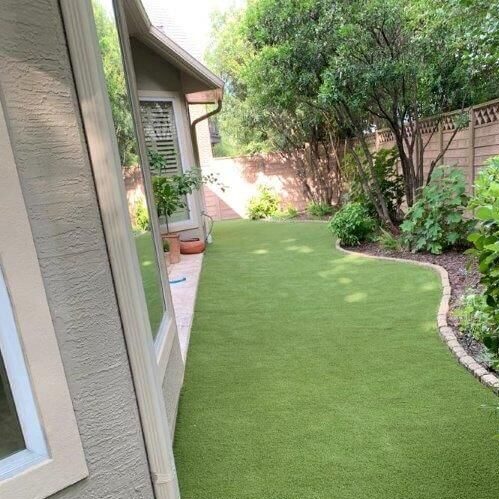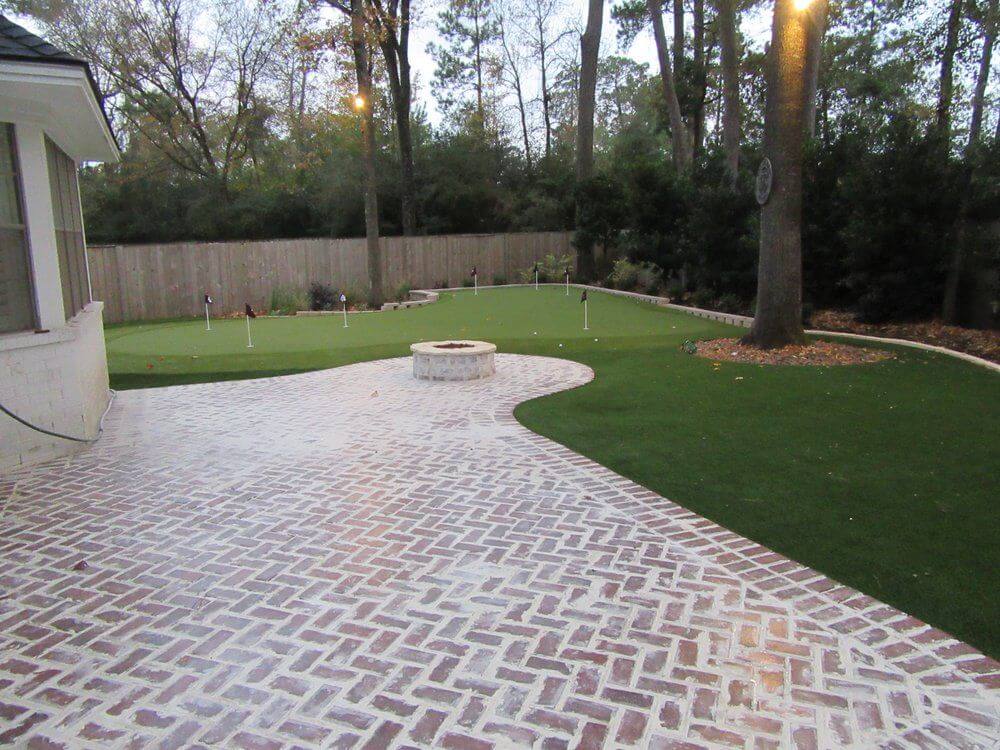 SYNLawn® synthetic grass is recyclable, and because of the long-life expectancy, it reduces the pressure on our local landfill. The plant-based Enviroloc™ backing system uses renewable soybeans as a replacement for the petroleum-based polymers typically used in other turf backings. In addition, you never have to water your artificial lawn, pet area, playground, or plant wall. This means you reduce water consumption and your water bill. By eliminating the use of harmful pesticides and fertilizers, you can do our Earth one more favor!